项目介绍
The aim of the PhD project is to explore biocompatible, biodegradable and non-toxic materials and compounds/composites that are suited for orally administered devices used for drug delivery and gut sampling. Within the framework of IDUN, we have extensively explored engineered micro-encapsulated pharmaceutical compounds and more advanced oral drug delivery concepts in order to enable seeding of probiotics, delivery of vaccines and enhanced systemic uptake of e.g. peptide therapeutics such as insulin. In addition, we have focused on developing fabrication methods that are suited for mass production of micro- and macroscale devices for the gastrointestinal tract. The PhD candidate will be a part of the IDUN center of excellence, led by Prof. Anja Boisen at DTU Department of Health Technology. IDUN is a highly cross-disciplinary research center with over 40 members, that focuses on development of micro and nanotechnology based sensors, detection systems and drug delivery devices.
Research field
The PhD student will primarily be working on materials and compounds/composites where the mechanical and physico-chemical properties are carefully tailored by introduction of relevant excipients/additives and fillers. The emergence of new fabrication methods and drug delivery concepts poses several challenges in terms of engineering material properties in order to obtain e.g. flexible enteric coatings or multi-material devices, that are used for fundamental and applied research on oral drug delivery and gut sampling. The PhD student will be working extensively on material formulation and characterization. Furthermore, the student will be actively engaged in i) replicating hierarchical topographies in the materials, ii) coating the materials using relevant technologies such as ultrasonic spray coating and slot die coating and iii) merging the materials into multi-material macroscale devices with more advanced functionalities. The work will be carried out in close collaboration with colleagues and IDUN project partners.
Responsibilities and Qualifications
You will be responsible for material formulation and the associated characterization of the intrinsic properties of the compound materials. Furthermore, you will be working on using the materials for production of micro- and macroscale devices. This work will be carried out in close collaboration with you colleagues at DTU Health Tech. You will also be engaged in in vitro and ex vivo characterization of device performance and ultimately in vivo experiments in suitable animal models. You are expected to have a solid theoretical background in materials science- preferably with an emphasis on materials used for producing oral dosage forms in the pharmaceutical industry. You are highly independent, self-motivated and enjoy collaboration in a multidisciplinary academic environment. You have the ability to drive the project, supervise students and achieve ambitious goals.
The work will be carried out within the framework of the Center of Excellence – IDUN. In IDUN, our motto is 'bringing science to life' and we believe in openness, inclusiveness, having ambitions, making a difference and collaboration.
You will play a role in the drug delivery part of the research section, interacting with several members working in different disciplines, such as biology, microfabrication, pharmaceutical science and polymer science. The project is highly interdisciplinary and we expect that you enjoy teamwork and are good at coordinating you work with your colleagues.
You must have a two-year master's degree (120 ECTS points) or a similar degree with an academic level equivalent to a two-year master's degree.
The ideal candidate has a background in materials science with an emphasis on materials that are suitable for inclusion in advanced orally administered devices for drug delivery and gut sampling. You are expected to have a keen interest in medical devices and prior knowledge on how oral dosage forms are conventionally made. We especially welcome candidates with extensive hands-on experience and a track record of publications and/or prior employment in relevant companies in the private sector. In addition, experience with drug delivery and in vitro and in vivo experiments will be considered a major plus. If you have another background that fits the overall scope of the project you are of course also welcome to apply.
Approval and Enrolment
The scholarship for the PhD degree is subject to academic approval, and the candidate will be enrolled in one of the general degree programmes at DTU. For information about our enrolment requirements and the general planning of the PhD study programme, please see the DTU PhD Guide.
We offer
DTU is a leading technical university globally recognized for the excellence of its research, education, innovation and scientific advice. We offer a rewarding and challenging job in an international environment. We strive for academic excellence in an environment characterized by collegial respect and academic freedom tempered by responsibility.
Salary and appointment terms
The appointment will be based on the collective agreement with the Danish Confederation of Professional Associations. The allowance will be agreed upon with the relevant union. The period of employment is 3 years.
You can read more about career paths at DTU here.
Further information
Further information may be obtained from senior consultant/specialist Lasse H. E. Thamdrup (lhth@dtu.dk), postdoc Mahdi Ghavami (mahgh@dtu.dk), postdoc Khorshid Kam Guyan (khokam@dtu.dk) and Prof. Anja Boisen (aboi@dtu.dk).
You can read more about DTU Health Tech at www.healthtech.dtu.dk/english.
If you are applying from abroad, you may find useful information on working in Denmark and at DTU at DTU – Moving to Denmark.
Application
Your complete online application must be submitted no later than 5 December 2021 (Danish time). Applications must be submitted as one PDF file containing all materials to be given consideration. To apply, please open the link "Apply online", fill out the online application form, and attach all your materials in English in one PDF file. The file must include:
A letter motivating the application (cover letter)
Curriculum vitae
Grade transcripts and BSc/MSc diploma
Excel sheet with translation of grades to the Danish grading system (see guidelines and Excel spreadsheet here)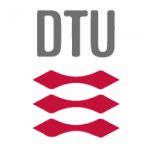 院校简介
丹麦技术大学坐落于北欧丹麦王国-哥本哈根大区,由著名物理学家奥斯特于1829年创建。
查看院校介绍