项目介绍
The Division of Marketing is one of seven divisions within the Nanyang Business School. The group at MKT is truly global and diverse, comprising of faculty members who have been trained at prestigious schools in North America, Europe and Asia-Pacific. Broadly, the key areas of research among faculty members include consumer behaviour and empirical and game theoretic modelling. Research by our faculty members have been published in leading academic journals including Journal of Consumer Research, Journal of Marketing Research, Journal of Marketing, Journal of Consumer Psychology, Marketing Science, Management Science, and Journal of the Academy of Marketing Science. As a testimony to the impact the division makes, our faculty members have won international awards for their research and contribution to knowledge creation.
For our PhD programme, we are looking for motivated and intellectually-curious scholars who have the eventual goal of pursuing an academic career in marketing. Successful candidates will undergo a programme delivered by faculty members who are active researchers experienced in supervising graduate research. They will be equipped with the conceptual, analytical, and communication skills needed to conceptualize, conduct, and deliver independent research. Over the course of their PhD journey, candidates will be closely mentored by faculty members with domain expertise in their research area(s) of interest.
Graduates from our PhD programme have been successfully placed in schools in UK, Australia, China, Hong Kong, and India. Below is what four recent graduates say about the Marketing PhD programme:
"The 5-year marketing PhD experience in marketing department of Nanyang Business School was an invaluable experience in my life! I have learned and developed so much, both from a personal and scientific point of view. The most amazing aspect of marketing department of NBS is its collegial research environment. Through the frequent interaction with our excellent faculties and PhD fellows, I learned incredible lessons regarding research philosophy and methods, which provided me with the strong foundation I need to succeed in academia."
Shaobo Li (Class of 2019)
Assistant Professor, Southern University of Science and Technology
"The marketing doctoral program at NBS is truly world class. As a doctoral student at NBS, I had the opportunity to learn from some of the leading researchers of our field. The faculty members were always approachable and helpful. At the same time, they constantly challenged me to better myself as a researcher. The rigorous training that I received at NBS equipped me with the skills needed for an academic career. I am proud that I can call myself an alumnus of Nanyang Business School's marketing PhD program."
Shankha Basu (Class of 2017)
Lecturer (Assistant Professor), Leeds University
"Being a PhD student at MIB is the most valuable period in my life. This is a very challenging, yet inspiring and rewarding, program supported by a group of top-tier scholars, cutting-edgy research, and a high-quality training curriculum. Also, the collegial research environment with many excellent fellow students well motivates me all the time. MIB is a great place for learning."
Jenny Liu Xiaoyan (Class of 2016)
​Assistant Professor, Southwestern University of Finance & Economics
"With its strong research orientation, thriving cultural diversity and fantastic infrastructure, NTU truly offers a unique blend of academic rigor and extra-curricular opportunities. I had a wonderful time during my PhD at NBS. In essence, it's a cherished memory that I will carry for the rest of my life."
Soumya Mukhopadhyay (Class of 2015)
Assistant Professor, Indian Institute of Management, Ahmedabad

Further information about our division and the research interests of the faculty members can be found at our division's page.
You may contact Assistant Professor Irene Huang (email: huangxun@ntu.edu.sg) who is currently the Division's PhD Coordinator, should you have specific queries about the PhD programme.​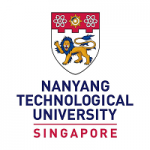 院校简介
南洋理工大学是新加坡的一所世界著名研究型大学。
查看院校介绍
相关项目推荐
KD博士实时收录全球顶尖院校的博士项目,总有一个项目等着你!