项目介绍
The Department of Physics is located in the AlbaNova University Center and has approximately 240 employees, 250 students at undergraduate level and 95 graduate students. There are four research subjects within the postgraduate program: Physics, Theoretical Physics, Chemical Physics and Medical Radiation Physics. These subjects span over several research groups with different research activities. For information about the Department of Physics, see: www.fysik.su.se/english.
Project description
Subject: Theoretical physics
We are searching for an outstanding PhD candidate with a high intrinsic motivation to study the origin and evolution of cosmic structure using galaxy surveys and cutting-edge data science methods. The applicant should have experience or an interest in cosmology, programming and machine learning, and other relevant skills. The position requires fluency in spoken and written English to participate in international research collaborations and publish scientific articles.
The origin of cosmic structures and the cause of the Universe's accelerating expansion are significant open problems of modern cosmology, indicating the need for new physics to describe nature. According to the Standard Model of Cosmology, all observable structures in the Universe originated from tiny primordial quantum fluctuations, which grew gravitationally to form the presently observed distribution of galaxies. Understanding the origin and formation of these cosmic structures will provide new insights into the true nature of dark matter, dark energy, gravity, and the yet-unknown high energy processes governing the beginning of the Universe.
The successful candidate will work with Dr Jens Jasche to develop and apply novel statistical and deep learning methods to reconstruct the 3D initial conditions of observed cosmic structures in galaxy surveys and trace their gravitational formation history across time. The offered project will use the latest cosmological simulations and data of the Sloan Digital Sky Survey and the next-generation Rubin observatory to understand the connection between the initial conditions and the non-linear gravitational processes forming the distribution of observed galaxies. Cosmic structure reconstructions will then be used to test physics models of dark matter, dynamic dark energy, and the theory of cosmic inflation.
The project is supported by the Swedish Research Council and the Simons Foundation. It will be part of the newly funded Simons Collaboration on "Learning the Universe" (www.learning-the-universe.org), which provides the successful candidate with ample opportunities to interact with our collaborators at participating institutions (Columbia University, Lawrence Berkeley National Lab, Harvard University, Flatiron Institute, Institut Astrophysique de Paris, Université de Montreal, Princeton University, Carnegie Mellon University, MPA Garching). The successful candidate will further be a member of our Aquila consortium (www.aquila-consortium.org), an international research collaboration developing novel data science techniques to study fundamental physics with cosmic structures.
Education at the research level
A PhD education at Stockholm University is four years (48 months). The 4-year PhD program includes at least 3 years of research and at most one year of course work. The position may be extended by up to one year if up to 20 % teaching assistance or administration is included in the contract. The PhD student is employed ("doktorandanställning") during the studies, with a monthly salary starting at SEK 27 000.
Qualification requirements
An applicant who has completed a second-cycle (master's) degree, or completed courses equivalent to at least 240 higher education credits (4 years of studies), of which 60 credits must be in the second cycle, or have otherwise acquired equivalent knowledge in Sweden or elsewhere, meets the general entry requirements.
In order to be accepted as a PhD student in Physics or Theoretical Physics a BSc in Physics (or equivalent) is required. The studies must include 60 credits of second-cycle courses in physics out of which at least 15 credits correspond to a second-cycle degree project. The degree project does not have to have been examined at the application deadline, but work corresponding to half a semester of full-time studies should have been devoted to it. For the subject Chemical Physics courses in chemistry may replace the required physics courses.
In addition, proficiency in English language, equivalent to English B in Swedish high school, is required, or
Previously completed University degree taught in English
IELTS score (Academic) of 6.0 or more (with none of the sections scoring less than 5.0)
TOEFL score of 550 or more (computer based test 213, internet based 79)
Cambridge/Oxford – Advanced or Proficiency level
The qualification requirements must be met by the deadline for applications.
Selection
The selection among the eligible candidates will be based on their capacity to benefit from the training. The successful applicant will be selected based on documented theoretical and experimental knowledge relevant for the area of study, knowledge of scientific theory and method, analytical skills, personal motivation and team working skills. Well-developed English language skills are required. The applicants are encouraged to provide supporting documents that substantiate qualifications, e.g., knowledge, skills, abilities and experience.
References and interviews will be used to assess qualifications of the applicants. We seek a self-motivated candidate with good analytical abilities and skilled in English.
Admission Regulations for Doctoral Studies at Stockholm University are available at: www.su.se/rules and regulations.
Terms of employment
Only a person who will be or has already been admitted to a third-cycle programme may be appointed to a doctoral studentship.
The term of the initial contract may not exceed one year. The employment may be extended for a maximum of two years at a time. However, the total period of employment may not exceed the equivalent of four years of full-time study.
Doctoral students should primarily devote themselves to their own education, but may engage in teaching, research, and administration corresponding to a maximum of 20 % of a full-time position.
Please note that admission decisions cannot be appealed.
Stockholm University strives to be a workplace free from discrimination and with equal opportunities for all.
Contact
For more information, please contact Associate Professor Jens Jasche, jens.jasche@fysik.su.se, or Prof. Per-Erik Tegnér, tegner@fysik.su.se.
Union representatives
Ingrid Lander (Saco-S), tfn 0708-16 26 64, saco@saco.su.se, Alejandra Pizarro Carrasco (Fackförbundet ST/Lärarförbundet), tfn 08-16 34 89, alejandra@st.su.se, seko@seko.su.se (SEKO) and doktorandrepresentant, doktorandombud@sus.su.se.
Application
Apply for the PhD student position at Stockholm University's recruitment system. It is the responsibility of the applicant to ensure that the application is complete in accordance with the instructions in the advertisement, and that it is submitted before the deadline.
Please include the following information with your application
Your contact details and personal data
Your highest degree
Your language skills
Contact details for 2–3 references
Important: Your academic referees should send us recommendation letters no later than November 5, 2021, via e-mail to: FV-3407-21.refletters@fysik.su.se and state in the subject line: SU FV-3407-21 + name of the applicant.
and, in addition, please include the following documents
Cover letter describing among other things:
– why you are interested in the field/project described in the advertisement
– what makes you suitable for the project in question
CV – degrees and other completed courses, work experience and a list of degree projects/theses
Degree certificates and grades confirming that you meet the general and specific entry requirements (no more than 6 files)
Degree projects/theses (no more than 6 files).
The instructions for applicants are available at: How to apply for a position.
You are welcome to apply!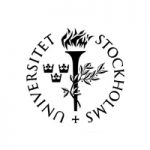 院校简介
斯德哥尔摩大学是位于瑞典首都斯德哥尔摩的综合大学,欧洲著名的公立大学,学术排名位居世界百强大学之列。
查看院校介绍
相关项目推荐
KD博士收录了全球400所院校的博士项目,总有一个项目等着你!