项目介绍
The Department of Bioproducts and Biosystems is looking for
Doctoral Candidate in Machine learning based analysis of X-ray scattering data from wood
A detailed picture of the structure of wood cell walls is highly desired to accelerate the development of new, sustainable applications from this abundant renewable raw material. Recently developed imaging techniques based on X-ray scattering offer unprecedented possibilities for studying the hierarchical structure of wood, but the development of new automatized procedures for the data analysis is necessary.
We are searching for a PhD candidate to work in a newly granted Academy of Finland Research Fellow project NNxWOOD (2021-2026), which develops machine learning based approaches for analyzing X-ray scattering data from wood samples. Your role is to conduct scattering experiments using state-of-the-art laboratory and synchrotron facilities (Aalto University, University of Helsinki, MAX IV) and to implement machine learning tools (such as neural networks) to interpret and extract new information on wood structure from large volumes of scattering data. The position is based at the Department of Bioproducts and Biosystems of Aalto University/School of Chemical Engineering (Otaniemi Campus, Espoo, Finland) in the Wood Material Science and Technology research group and supervised by Dr. Paavo Penttilä. The inspiring and international research environment offers state-of-the-art laboratory equipment, and the project is supported by national and international collaborators and the FinnCERES Flagship Programme of the Academy of Finland.
Your background and expertise
Required:
Master's degree in physics, computer science, chemistry, materials science, or a related field
Demonstrated experience on scientific programming (especially Python)
Excellent writing and communication skills in English
Desired:
Demonstrated experience on implementing machine learning algorithms (scikit-learn, PyTorch, Tensorflow, MXNet) is highly valued
Experience or interest in structural characterization with synchrotron and laboratory X-ray methods (especially SAXS/WAXS and development of related data analysis), wood anatomy and cell-wall nanostructure, wood-water interactions
This position is suitable to a well-motivated and self-guided candidate, who is interested in conducting ambitious research in a highly multidisciplinary and growing area, linking AI technology with cutting-edge physical characterization and bio-based materials for a sustainable future.
In this position, you will apply the study right for doctoral studies in Aalto University. Thus, please check the student information and application criteria. In particular, please pay attention to mandatory skill level in English.
What we offer
The salary is defined according to the salary system of Finnish Universities. The expected starting salary for a doctoral candidate is approximately 2500 €/month and will increase with responsibilities and performance over time. The contract includes occupational health benefits. The time to complete the PhD is four years and the first contract is made for 1 year.
Additional information
For additional information, please contact Dr. Paavo Penttilä (paavo.penttila@aalto.fi). In recruitment process related questions, please contact HR Coordinator Sanni Mero (sanni.mero@aalto.fi).
Ready to apply?
Please, submit your application through our online recruitment system by using the link on Aalto University's web page ("Apply"). (If you are already working at Aalto, please apply via our internal system Workday -> Find Jobs.)
Applications should include a cover letter, CV and course transcripts of M.Sc. degree with grades.
The deadline for applications is October 3, 2021 and the employment would ideally start by the beginning of January 2022.
About Finland
Finland is a great place for living with or without family – it is a safe, politically stable and well-organized Nordic society. Finland is consistently ranked high in quality of life. For more information about living in Finland: https://www.aalto.fi/services/about-finland
Aalto University reserves the right for justified reasons to leave the position open, to extend the application period and to consider candidates who have not submitted applications during the application period.
More about Aalto University:
Aalto.fi
twitter.com/aaltouniversity
facebook.com/aaltouniversity
instagram.com/aaltouniversity
录取要求
Master's degree in physics, computer science, chemistry, materials science, or a related field

Demonstrated experience on scientific programming (especially Python)

Excellent writing and communication skills in English
申请亮点
Demonstrated experience on implementing machine learning algorithms (scikit-learn, PyTorch, Tensorflow, MXNet) is highly valued

Experience or interest in structural characterization with synchrotron and laboratory X-ray methods (especially SAXS/WAXS and development of related data analysis), wood anatomy and cell-wall nanostructure, wood-water interactions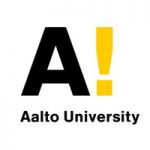 院校简介
阿尔托大学位于芬兰,是一所古老而创新力强的世界著名高等学府。
查看院校介绍
相关项目推荐
KD博士收录了全球400所院校的博士项目,总有一个项目等着你!