项目介绍
Job description
More than a decade of Big Data thinking has shown that there are no technological limits to how much data we can store in one place. Simultaneously, it has uncovered all the economical, societal, and ethical limitations inherent to such unprecedented centralization of data. Nevertheless, if different companies with different heterogeneous data sets have to work together and share some of their data to come to an optimal E2E solution, a centralised approach is by default sub-optimal. Better to make (part) of your (meta)data semantically openly discoverable & consumable via the Linked Open Data paradigm. To do so, you will further research and develop our RML Tool Suite within the scope of an E2E Logistics Project together with some leading industrial Flemish partners.
Are you passionate about the Web and interested in working on decentralized knowledge graph technologies? Join our team to work on the next phase of the Web! Under the supervision of a.o. prof. Erik Mannens, expert in Semantic Intelligence and Ethical AI, you can contribute to the fusion of Top-Down Semantics and Bottom-Up Machine Learning by tackling some of the most pressing challenges, such as interoperability and scalability of heterogeneous data sets.
We especially encourage applications by candidates from diverse groups; all are welcome in our team.
Read more about our work on Knowledge Construction here:
● https://rml.io
● https://www.w3.org/community/kg-construct/
Job profile
Your profile
● Degree: Master's degree in Computer Science, Engineering, Informatics, ICT or related field
● Advanced programming skills in at least 1 major programming language
● Passionate about Web technology
● Fluent in English, spoken and written
● Self-directed and able to perform independent work
● Enthusiastic about working in a research environment
The Knowledge on Web-Scale team at Ghent University – imec
The Knowledge on Web-Scale team (https://knows.idlab.ugent.be/) at Ghent University – imec is renowned for its creative research on Knowledge Graphs on the Web. We apply these techniques on open data, shared data, and personal data in a wide range of application domains such as mobility, digital heritage, scholarly communication, sensor data, governmental base registries, building data, e-health, and logistics.
Our team is part of IDLab (https://idlab.technology/) within Ghent University (https://www.ugent.be/en), a top-100 university worldwide, located in the heart of Belgium. IDLab is a core research group of imec (https://www.imec-int.com/en), a world-leading research and innovation hub in digital technologies and nanoelectronics. IDLab employs over 300 researchers working on fundamental and applied research on data science and internet technology.
Our offer
You receive the opportunity to perform full-time research in a highly international and friendly working environment, with a competitive salary. Grounded in fundamental academic research, as a PhD candidate you will also participate in collaborative research with industrial and academic partners in Flanders and on a wider geographic scale in new and ongoing projects. You will publish your research results at major international conferences and in journal papers.
How to apply
Interested?
Send your application by email or any questions concerning this vacancy to erik.mannens@ugent.be and pieter.colpaert@ugent.be indicating "Job Application: Knowledge Construction in Food Logistics" in the subject.
Applications should include
(1) an academic/professional resume,
(2) a personal motivation letter, and
(3) transcripts of study results
After screening, selected candidates will be invited for an online interview as a first contact in a multi-stage selection process.
录取要求
Master's degree in Computer Science, Engineering, Informatics, ICT or related field

Advanced programming skills in at least 1 major programming language

Passionate about Web technology

Fluent in English, spoken and written

Self-directed and able to perform independent work

Enthusiastic about working in a research environment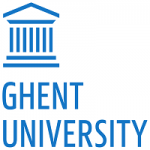 院校简介
根特大学是比利时学术排名第一的世界顶尖研究型大学。
查看院校介绍
相关项目推荐
KD博士收录了全球400所院校的博士项目,总有一个项目等着你!