项目介绍
The research group WAVECORE in the Department of Electrical Engineering (ESAT) of KU Leuven focuses on wireless communication fundamentals and systems. Within WAVECORE, the Networked Systems research unit covers research on several fields of wireless networking such as Cell-Free Massive MIMO, Non-terrestrial Networks, Internet of Things, Joint Communication and Sensing, Machine Learning-based Signal Processing as well as Simultaneous Wireless Information and Power Transfer. Website unit
Project
The sixth-generation (6G) mobile communication systems will have extremely high bandwidth and transmitter density. This opens the floor towards new applications such as vital signs monitoring and joint communication and sensing. In this project, we will start from a THz communication system, and explore the sensing opportunities. Use cases will be spectrum sensing in general, where we want to understand the signals sent by a transmitter in our environment. This will be extended towards radar applications where we also analyse reflected signals in the environment of on the human body. Especially the latter use case will be explored to understand how THz systems can be used for vital signs monitoring and even telemedicine systems. We are looking for researchers with an interest in THz technology, signal processing, AI and sensing applications. You will learn about the opportunities and challenges of future 6G technology, and have the opportunity to explore new use cases. The THz system and data collection will be there, the goal of this study is to explore the use case for sensing.
The project will be done in the context of the H2020 FETOPEN project HERMES, which is a small and focused project with THz and signal processing experts in Europe.
Profile
We are looking for highly motivated Ph.D. researchers with interests in hardware, software, modelling, simulations, and algorithms.
The applicant should hold a Master's degree in Electrical Engineering, Telecommunication Engineering, or relevant fields.
The applicant should also meet the minimum eligibility criteria for enrolling as a Ph.D. student at KU Leuven, namely, having exceptional grades as well as proficiency in English.
The applicant should have a background in wireless communication and channel modeling. The international publication held by the applicant will be a plus.
Additionally, the applicant should have strong interpersonal skills and the ability to work in an international team.
Offer
A Ph.D. scholarship for up to four years (subject to positive intermediate evaluations). If the applicant is non-EER, also up to 1-year pre-doc will be supported.
An exciting research environment, working on the intersection between theory and implementation, in a very multidisciplinary research environment
A Ph.D. title from a highly ranked university (after approximately 4 years of successful research)
A KU Leuven affiliation, one of the largest research universities in Europe
The possibility to participate in international conferences and collaborations
Interested?
For more information please contact Dr. Yang Miao, tel.: +32 16 71 02 97, mail: yang.miao@kuleuven.be or Prof. dr. ir. Sofie Pollin, tel.: +32 16 32 10 51, mail: sofie.pollin@kuleuven.be.You can apply for this job no later than August 31, 2022 via the online application toolKU Leuven seeks to foster an environment where all talents can flourish, regardless of gender, age, cultural background, nationality or impairments. If you have any questions relating to accessibility or support, please contact us at diversiteit.HR@kuleuven.be.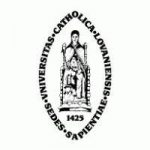 院校简介
鲁汶大学是比利时久负盛名的世界百强名校。
查看院校介绍
相关项目推荐
KD博士实时收录全球顶尖院校的博士项目,总有一个项目等着你!