项目介绍
Prof. Dr. Roland Sigel's research group is looking for a Ph.D. Student candidate to work on the following project:
Investigations of catalytic RNAs by ensemble and single-molecule fluorescence
In any kingdom of life, the splicing process, in which the non-coding sequence (intron) is excised from the coding part (exon), is one of the major steps during RNA maturation. In bacteria, archaea, and mitochondria, this function is entirely carried out by RNA, whereas in the nucleus, the splicing is supported by a huge machinery of proteins called the spliceosome. However, both mechanisms are evolutionarily related. Understanding the underlying function and structure of the catalytic active RNA (intron) is essential to elucidate the evolutionary relationship between both.
Your responsibilities
This project focuses on the visualization of the splicing process of a catalytic RNA that takes place during RNA maturation. Self-splicing introns are fascinating examples of functional RNAs where structure and function are inextricably linked. We investigate the complex RNA folding mechanism of a mitochondrial intron of baker's yeast and monitor its self-cleavage reaction by various fluorescent techniques, e.g. in the ensemble and on a single-molecule level, applying single-molecule Förster Resonance Energy Transfer (smFRET). For this purpose, we are fluorescently labeling the RNA at various positions. In this way, we want to understand the complexity of structure and the requirements leading to a perfect ligation of the coding regions. For further reading: Steffen, et al., Nat Commun, 2020., Paudel, et al., PNAS, 2018.
Your profile
We are looking for a motivated and open-minded student to join our smFRET team. You should be team-oriented and have good analytical skills. The Ph.D. study is very diverse and ranges from wet-lab to data analysis, project presentations, and teaching. In addition to designing and independently carrying out your dissertation project, team spirit and a willingness to participate in other regular research-related activities and our teaching program are prerequisites.
What we offer
You will work in an international and truly interdisciplinary team of chemists, biochemists, and life scientists. We are located in a brand new chemistry building with state-of-the-art research facilities on the Natural Sciences campus. This allows for broad scientific exchange and access to cutting-edge technologies. As Ph.D. student, you will be a member of the Graduate School of Chemical and Molecular Sciences Zurich CMSZH, which thrives on interlinking its members and fosters interactions and exchange. You will discover the intellectual appeal of single-molecule spectroscopy, which is at the forefront of biophysical research.
Place of work
University of Zurich, Winterthurerstrasse 190, Zürich, Switzerland
Start of employment
Employment starts by agreement. Evaluation of the applications will continue until the position is filled.
Please upload your application materials including motivation letter, CV, transcripts of records and the names and contact details of two referees in a single PDF file.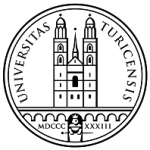 院校简介
苏黎世大学是世界著名的研究型大学、顶尖百强名校之一。
查看院校介绍
相关项目推荐
KD博士实时收录全球顶尖院校的博士项目,总有一个项目等着你!