项目介绍
Function
Do you want to study how intestinal stem cells can be used in Organ-on-Chip technology and used in toxicological studies? Do you want to understand how nutrients and chemicals in our food interact with the intestinal epithelium and immune system? Are you motivated to work in an interdisciplinary team of scientists embedded in an ambitions Dutch research consortium?
We have two PhD positions that combine intestinal stem cell biology with immunology in Organ-on-Chip models at the chair group of Toxicology. Are you the PhD student we are looking for?
We are looking for an enthusiastic stem cell biologists with affinity for toxicology and immunology. You will set up an intestine-on-chip based on induced pluripotent stem cells in which you combine these with lymphatic endothelial cells (PhD A) and intestinal immune cells (PhD B).
You will implement your excellent cell culturing skills and exploit molecular assays (i.e. routine cell biology and biochemical measurements, ELISA and confocal microscopy) and gene expression studies (i.e. qPCR, NGS) in your mechanistic studies. Next to building and benchmarking the models, you have the ambition to understand the mode of action of food chemicals and nutrients on intestinal physiology.
You will be embedded in the chair group of Toxicology and collaborate with the chair group of cell biology and immunology at Wageningen University and the group Food and Biobased Research. As part of the chair group, you will also be involved in training MSc and BSc students.
About the project:
This project is part of the LymphChip project funded by NWO in which 6 Dutch universities (Leiden UMC dr. Valeria Orlova overall project coordinator; AMC, UT, TUD, UM) and several private partners collaborate. In this project lymphatic cells will be integrated with heart, skin and intestinal stem-cell based models on advanced microfluidic chips.
The research is embedded within the Toxicology chair group. You will be co-supervised by Dr. ir. Hans Bouwmeester, Dr. Coen Govers and Dr. Tamara Hoppenbrouwers.
Function Requirements
You have:
successfully completed MSc degree in biology, molecular life sciences, toxicology or immunology or a relevant related field;
the ability to perform independent lab work, and affinity for the collaborative nature of this project;
excellent English language proficiency (a minimum of CEFR C2 level). For more information about this proficiency level, please visit our special language page;
proven experience in working with (intestinal) stem cells, immune cells and/or organ-on-chip models, this will be considered as a pre;
worked with molecular biology techniques (i.e. cytotoxicity assays, qPCR). Experience with confocal microscopy, and -omics techniques will also be considered as a pre;
you are highly driven and curious. "Why?" is a question you often ask, both inside and outside of science.
Working conditions
Wageningen University & Research offers excellent terms of employment. A few highlights from our Collective Labour Agreement include:
sabbatical leave, study leave, and partially paid parental leave;
working hours that can be discussed and arranged so that they allow for the best possible work-life balance;
the option to accrue additional compensation / holiday hours by working more, up to 40 hours per week;
there is a strong focus on vitality and you can make use of the sports facilities available on campus for a small fee;
a fixed December bonus of 8.3%;
excellent pension scheme.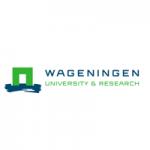 院校简介
瓦格宁根大学是一所以农学著称的世界顶尖研究型高等学府。
查看院校介绍
相关项目推荐
KD博士实时收录全球顶尖院校的博士项目,总有一个项目等着你!