项目介绍
Job Description
You are interested in international criminal justice and the intersection between international refugee law and international criminal law. You want to be part of a research team and contribute to improving the enforcement of international criminal law by researching and understanding the law and policy behind the prosecution of war crimes, crimes against humanity and genocide.
This is your unique chance!
Description of the project
The JOINED UP JUSTICE project develops parameters for a coordinated system of global justice at the domestic level. While the project's focus is on international criminal law (ICL), international refugee law (IRL) is the starting point; it is the metaphorical canary in the coal mine that flags up questions at the heart of ICL.
Many of the domestic prosecutions of international crimes (crimes against humanity, war crimes, genocide) are asylum related. This comes with problems. First, article 1F(a) of the Refugee Convention, (exclusion clause), stipulates that those who are suspected of having committed international crimes are undeserving of protection and should be prosecuted. There is no uniform understanding of 'undeserving'. At the same time, there is no clear policy of who is deserving of prosecution. Many excluded asylum claimants remain unprosecuted and exist in a legal limbo. Second, asylum related prosecutions have a distorting effect. It comes with a focus on low-level and 'low cost' defendants (from weak countries). Third, it hampers developing a long-term approach to ICL enforcement.
The project consists of 5 work packages and 9 subprojects: (i) through empirical research in 8 focus countries and comprehensive case-analysis it maps who is deserving of prosecution whilst scrutinizing the 'enemy of mankind' narrative, 'no safe haven' and 'end to impunity' goals, (ii) it clarifies the scope of 'undeserving' and draws the line between criminal complicity and non-criminal association, addressing the ICL-IRL mismatch that leaves many in limbo, (iii) it proposes a system of 'jurisdiction designation' based on subsidiarity and burden-sharing plus a settlement proposal premised on a 'right to start again', (iv) allows for policy integration, (v) and synthesises findings into an account of coordinated global criminal justice.
The principal investigator prof. dr Elies van Sliedregt is looking to fill posts for 3 PhD researchers and 1 post doc researcher (separate advertisement: see Job openings Tilburg University – Tilburg Law School).
JOINED UP JUSTICE seeks to answer the following questions, each of which will be researched/answered in a PhD project:
What is the rationale of prosecuting international crimes domestically? This project requires legal and empirical research into prosecutorial decision-making in 8 focus countries (Germany, Sweden, France, UK, Canada, Australia, US, the Netherlands) (PhD project 1);
What are the outer limits of criminal conduct? The project requires comparative legal research into de minimas (minimal) contributions to international crimes: where to draw the line between association with wrongdoing and criminal complicity (PhD project 2)
Who is 'undeserving' of refugee protection? The project requires legal and empirical research into refugee exclusion and how this translates to being 'deserving' of criminal prosecution for international crimes and/or terrorism (PhD 3).
We invite candidates who have a law, criminology, political sciences or migration studies background with affinity in the field of international criminal law, to apply.
Please indicate which project aligns best with your qualifications and interests.
Qualifications
Tilburg University believes that academic excellence is achieved through the combination of excellent research and education, whereby societal impact is achieved by means of sharing knowledge. In doing so, we recognize that excellence is achieved not only through individual performance, but primarily through team efforts where each team member acts as a leader connecting people. You:
are an outstanding student with an excellent command of English (essential) and preferably good command of French and German (desirable);
have completed a Master in one of the fields relevant for this position, or an interdisciplinary master;
have a strong interest in doing research and can clearly formulate views, ideas and concepts based upon complex information, as well as construct conceptual frameworks or models.
For project 1 and 3: have knowledge and experience in conducting qualitative empirical research and preferably experience with ATLAS.ti or similar data analysis software;
have excellent writing and presentation skills, you can easily transfer your knowledge to different target groups.
have good planning and organizing skills and able to plan activities and set goals and priorities.
finally, are flexible, proactive, and able to work both independently and as part of a team. You are willing to contribute to the research community within our Law School and some teaching.
The starting point is that all employees perform their work in the Netherlands. This means, among other things, that new employees are expected to move to the Netherlands before the start of their employment.
 
Personal qualities/talents
You show personal leadership: you take responsibility for your work and career and possess a good level of self-knowledge.
You have team spirit: you feel part of a team and express this through collaboration, sharing knowledge and experiences, and contributing to an open and inclusive work environment.
Terms of employment
Tilburg University is among the top employers in the Netherlands and has excellent terms of employment.
This is a position for 1.0 FTE (40 hours per week) of full working time.
The salary amounts to a minimum of €2,541 and a maximum of €3,247 gross per month for full-time employment, based on UFO profile PhD Candidate and salary scale P of the Collective Labour Agreement for Dutch Universities. Tilburg University uses a neutral remuneration system for salary scaling that is based on relevant education and work experience.
This is a vacancy of which the work is temporarily funded on the basis of project funding in accordance with Article 2.3 paragraph 7(b) of the CLA for Dutch Universities, namely the European Research Council (ERC) project 'JOINED UP JUSTICE: Building a Global Criminal Justice System at the Domestic Level' (project number: 101055397). You will be given a temporary employment contract for the duration of 48 months. Continuation of this position depends on the availability of financial resources.
You are entitled to a vacation allowance of 8% and a year-end bonus of 8.3% of your gross annual income. If you work 40 hours per week, you will receive 41 paid days of leave per year.
Tilburg University offers excellent employment conditions with attention to flexibility and (personal) development and has excellent fringe benefits (one of the best non-profit employers in the Netherlands), such as an Options Model for employment conditions and an excellent reimbursement of moving expenses.
We make clear agreements on career paths and offer all kinds of facilities and arrangements to maintain an optimal balance between work and private life. You can also follow numerous training courses, for example, in the areas of leadership skills, personal effectiveness, and career development.
All employees of the university are covered by the so-called General Pension Fund for Public Employers (Stichting Pensioenfonds ABP). Researchers from outside the Netherlands may be eligible for a tax-free allowance of 30% of their taxable salary. The university applies for this allowance on their behalf. The university offers attractive fringe benefits (one of the best non-profit employers in the Netherlands),
Tilburg University values an open and inclusive culture. We embrace diversity and encourage the mutual integration of groups of employees and students. We focus on creating equal opportunities for all our employees and students so that everyone feels at home in our university community.
Tilburg University has a lively campus in beautiful green surroundings that is easily accessible by public transport. We are committed to a sustainable society and challenge you to make an active contribution.
Please visit working at Tilburg University for more information on our terms of employment.
Information and application
We invite you to apply online for this position by 16 September 2022.
More information about the vacancy can be obtained from:
Professor Elies van Sliedregt, E.vanSliedregt@tilburguniversity.edu.
Please attach the following documents to the application:
cover letter
CV
official copy of your university degree and grades (transcripts).
grade lists
publication list (if available)
contact information for at least two referees (including name, phone number, and e-mail address).
We only approach referees for candidates who go to the second selection round.
Selection interviews will take place half October 2022. The selection committee consists of:
prof. Elies van Sliedregt
prof. Toine Spapens
Ideally, you will start working at Tilburg University on 1st January 2023.
Organization
Tilburg University's motto is Understanding Society. Based on this vision, our more than 1,500 employees conduct research, inspire more than 19,000 students of 110 nationalities, and bring people from different disciplines and organizations together to learn from each other. In this way, we want to contribute to solving complex social issues. In doing so, we work from the fields of economics, business and entrepreneurship, social and behavioral sciences, law and public administration, humanities and digital sciences, and theology. We seek the connection between the various disciplines to find solutions to the major issues we face as a society. Our students are educated to become responsible and entrepreneurial thinkers, driven by solidarity, a sense of responsibility, and empathy, who are able to influence and give direction to a rapidly changing society in an innovative way. Tilburg University has a culture of collaboration and co-creation, at local, regional, national, and international level.
Since its founding in 1963, Tilburg Law School has become one of the leading law schools in Europe. Through top research and the provision of high-quality university education, the School contributes to society. Tilburg Law School is organized into five Departments: Public Law and Governance; Law, Technology, Markets and Society; Private, Business and Labour Law; the Fiscal Institute Tilburg; and Criminal Law. The mission of the School is to understand and improve the role of law and public administration in addressing the social problems of today and tomorrow. Through research and education, our scholars contribute to that mission.
More than 4,000 students pursue a Bachelor's, pre-Master's or Master's degree at Tilburg Law School. Through this education, we train students in law, public administration, and data science. The Tilburg Educational Profile (TEP) is unique in the Netherlands. Central to it are three core concepts: knowledge, skill and character. A university education provides students with the latest substantive knowledge and trains them to be critical thinkers and resilient professionals. In addition, the School is committed to innovative educational concepts and, partly in response to the coronavirus crisis, has invested heavily in the quality of online education and in innovative didactic tools to make and keep students inquisitive.
Tilburg Law School's research is highly regarded nationally and internationally. The Tilburg Law School Departments work closely together in their research in four signature research programs: 1) Global Law and Governance; 2) Law and Security; 3) Connecting Organizations; and 4) Regulating Socio-Technical Change.
The Department of Criminal Law has a multidisciplinary composition in which both criminal (procedural) law and social science approaches to crime and victimization have a place, and it provides education and research in the field of criminal law, criminology, victimology, and forensic psychiatry. Currently, the Department has about 30 permanent staff members. Particular value is placed on collaboration, both within the Department and with colleagues within Tilburg Law School and other Schools. The Department has an informal culture, where equality and providing an inspiring and safe working environment are paramount. Providing excellent education and conducting challenging research are seen as two main tasks that can only be accomplished together.
Recruitment code
Tilburg University applies the recruitmentcode of the Dutch Association for Personnel Management & Organization Development (NVP).
Disclaimer
The text of this vacancy advertisement is copyright-protected property of Tilburg University. Use, distribution and further disclosure of the advertisement without express permission from Tilburg University is not allowed, and this applies explicitly to use by recruitment and selection agencies which do not act directly on the instructions of Tilburg University. Responses resulting from recruitment by non-contractors of Tilburg Universities will not be handled.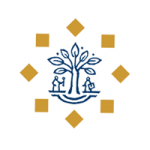 院校简介
荷兰蒂尔堡大学位于荷兰第六大城市蒂尔堡,成立于1927年。 学校前身是一所经济学院,由于商业领域的科研出众,后发展为社会科学领域全球领先的综合性大学。
查看院校介绍
相关项目推荐
KD博士实时收录全球顶尖院校的博士项目,总有一个项目等着你!