项目介绍
We offer a PhD position in Interactive Music Systems using Machine Learning and Artificial Intelligence. The focus of this position is researching and understanding interactivity in interdisciplinary musical practices. You will also take part in the development of novel interactive systems of machine learning and artificial intelligence for musical applications such as live performances, artwork installations and musical production.
Information about the research group and the department
The Interaction Design Unit (IxD) is a multidisciplinary unit at the Department of Computer Science and Engineering (CSE) at Chalmers University of Technology and Gothenburg University. Research at the unit covers areas such as interaction design, aesthetics and ethics of computational technology, game design, information visualization, intelligent user interfaces, interaction in music and the arts, and tangible user interfaces. The IxD unit currently consists of thirteen tenured professors, associate professors, assistant professors, and senior lecturers, six PhD students, and two adjunct lecturers.
The CSE department is now expanding the IxD division with a new research group in Interactive AI in Music. The current members of this new research group are Assistant Professor Kıvanç Tatar and Professor Palle Dahlstedt. The research perspective centers on aesthetics, ethics, and societal aspects of Artificial Intelligence.
Art, music and games are ideal test beds for interactive AI, as they involve rich and meaningful interactions beyond the usual computer interfaces, and there are long traditions of applying AI to creative tasks in these domains. You will be working in a research project that emphasizes aesthetics and ethics. By aesthetics, we refer to qualities of creative outcome of AI algorithms and how interactivity and interaction design could play a role in its control, and to properties of interactive human-machine creative processes. With ethics, we refer to the agency (real and perceived) of interactive and creative AI, strongly connected to authorship, intention, trust, and authenticity. But also to how and why interactive AI in art, music and games should and could be implemented, and the implications thereof. In addition to conventional research methodologies, this research project utilizes Research through Design, somaesthetics, soma-based design strategies.
The position is funded by the national research program The Wallenberg AI, Autonomous Systems and Software Program – Humanities and Society (WASP-HS), as part of a nationwide effort to support eleven new research groups for studies on the opportunities and challenges of artificial intelligence and autonomous systems.
Major responsibilities
Your major responsibilities are to pursue your own doctoral studies. You are expected to develop your own scientific concepts and communicate the results of your research verbally and in writing in English. The responsibilities of the position are distributed as 80 per cent research/PhD work, and 20 per cent teaching duties.
Contract terms
Full-time temporary employment. The PhD position is five years, and funded for the full period of studies. The expected start date is February 1st, 2022.
Qualifications
To qualify as a PhD student, you must have a Master's degree in one of the related fields such as Music, Computer Science, Interdisciplinary Arts, Philosophy, Cognitive Science, Cultural Studies, or Psychology etc. In order to be suitable for the position you need problem solving skills to create technical solutions, as well as analyzing techno-cultural concepts from an interdisciplinary perspective. You also need to have formal or informal experience in one (or more) music related areas such as musical performance, composition, improvisation, sound arts, sonic arts etc. Some practical experience in Creative Coding, Visual Programming, or any coding language is required. Experience is Machine Learning and Artificial Intelligence is meritorious.
We are looking for a highly motivated, self-propelled, energetic and communicative person. You need to be a creative person that enjoys working in collaboration with others. It is a great advantage if you have a background in interdisciplinary Art and Technology topics.
The position requires sound verbal and written communication skills in English. Chalmers also offers Swedish courses.
We offerChalmers offers a cultivating and inspiring working environment in the coastal city of Gothenburg.
Read more about working at Chalmers and our benefits for employees.
Chalmers aims to actively improve our gender balance. We work broadly with equality projects, for example the GENIE Initiative on gender equality for excellence. Equality and diversity are substantial foundations in all activities at Chalmers.
Application procedure
The application should be marked with Ref 20210533 and written in English. The application should be sent electronically and be attached as pdf-files, as below:
CV:(Please name the document: CV, Family name, Ref. number)
• CV
• Other, for example previous employments or leadership qualifications and positions of trust.
• Two references that we can contact.
Personal letter:(Please name the document as: Personal letter, Family name, Ref. number)
1-3 pages where you:
• Introduce yourself
• Describe your previous experience of relevance for the position (e.g. education, thesis work and, if applicable, any other research activities)
• Describe your future goals and future research focus
Other documents:
• Copies of bachelor and/or master's thesis.
• Attested copies and transcripts of completed education, grades and other certificates, e.g. TOEFL test results.
Please use the button at the foot of the page to reach the application form. The files may be compressed (zipped).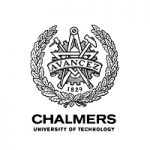 院校简介
查尔姆斯理工大学是一所以工程技术、自然科学和建筑学的教育与研究为主旨的欧洲顶尖理工院校。
查看院校介绍
相关项目推荐
KD博士实时收录全球顶尖院校的博士项目,总有一个项目等着你!