项目介绍
The Chair of Energy Systems Analysis (ESA), within the Department of Mechanical and Process Engineering at ETH Zurich, is looking for a doctoral student working on geospatial methods for resource assessments of renewable energy technologies. The PhD position is well connected with other research projects at ESA, which is at the intersection of engineering and economics, and involves developing and applying energy system models to diverse energy systems and research questions. The ESA group is headed by Prof. Dr. Russell McKenna and generally focuses on the energy system analysis of low carbon energy systems and technologies. The Chair holder's joint appointment as the Head of the Laboratory of Energy Systems Analysis at PSI mean a strong collaboration with this group is also desirable.
Project background
The transition to a net-zero-carbon-emissions (net-zero) energy system is resulting an increase in decentralised energy technologies at building and district scales. These decentralised technologies raise many questions relating to the technical and economic efficiency of solutions at building and district scales, as well as effective policy measures to provide effective and fair incentives.
Job description
The goal of the project is to develop tools and models to analyse interactions between energy vectors, sectors and applications at the district scale. This will be done, for example:
by developing new and improving existing energy system models at the individual building and district scale;
by exploring the changing shape of demand profiles and the implications at local substation and distribution network levels;
by developing approaches to model District Heating and Cooling (DHC) systems in the context of wider energy system models;
by analysing existing and suggesting new policy and tariff frameworks to incentivize system-serving energy communities;
by improving the consideration of energy network infrastructure in energy system models.
To address these points, you will have access to state-of-the-art computational capabilities, and you will be in contact with experts within ETH Zurich and worldwide.
Your profile
We are looking for a proactive and highly motivated candidate, with a MSc in a quantitative discipline (such as engineering, applied physics, geosciences or mathematics) from an internationally recognized University and an excellent academic track record. Ideally, you have a background in quantitative modelling and programming (e.g. Matlab, Python, Julia, GAMS, GIS). Knowledge of mixed-integer linear programming solvers (e.g. CPLEX, Gurobi) and/or machine learning techniques are a benefit.
You should be able to speak and write clearly in English. Furthermore, you will need to enjoy working in a competitive, dynamic, diverse, and international environment with other doctoral students and postdocs.
Interested?
We look forward to receiving your online application including the following documents:
CV
Transcripts of records for both BSc and MSC degrees
Contact information of at least two professional referees
Please note that we only accept applications which are submitted through our online application portal. We will not consider applications sent via email or postal services. Applications assessment will start immediately and will continue until the position is filled.
Questions regarding the position should be directed by email to Prof. Dr. Russell McKenna, rmckenna@ethz.ch (no applications).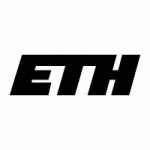 院校简介
苏黎世联邦理工是国际研究型大学联盟、全球大学高研院联盟、IDEA联盟成员,是闻名全球的世界顶尖研究型大学,连续多年位居欧洲大陆高校翘首。
查看院校介绍
相关项目推荐
KD博士收录了全球400所院校的博士项目,总有一个项目等着你!