项目介绍
The Department of Materials and Environmental Chemistry (MMK) is, with about 160 employees, one of the largest departments at the Faculty of Natural sciences at Stockholm University. A significant part of the teaching activities is at the undergraduate level with courses in General, Physical, Inorganic, and Analytical Chemistry. The teaching at the graduate level focuses on the master programs in Sustainable Chemistry and Analytical Chemistry. Research activities of MMK focus primarily on materials, and include different classes such as ceramics, glasses, self-assembled, porous materials, and soft matter. The projects often encompass synthesis, and characterization by X-ray, neutron diffraction, electron microscopy, solid-state NMR, and computer modelling of materials with a potential for various applications. Research activities in the area of Analytical Chemistry focus on developing advanced analytical techniques for studies of organic compounds and biomolecules.
Project description
Project title: Investigation of microporous materials using aberration-corrected electron microscopy
Project leader (PI): Dr. Tom Willhammar (main supervisor), Prof. Xiaodong Zou (co-supervisor).
Electron microscopy and electron diffraction have evolved over the last years into a new era. Cryo-EM was awarded the Nobel Prize 2017, aberration-correction now enables imaging with atomic resolution and methods for three-dimensional electron diffraction have pushed the limits of atomic structure determination into the nanoworld. Stockholm University has a long experience in devlopments of electron diffraction and electron crystallography to achieve new chemical insights.
Microporous materials such as zeolites and metal-orgainc frameworks provide exellent opportunities for applications in several fields such as gas separation/storage and catalysis. Their crystalline structures create well defined pore systems that enable selective chemical properties, such as separation of greenhouse gases.
This project aims at structural investigation of microporous materials as well as their interaction with guest species within the pores of the material, in order to create a deeper understanding for their chemical properites. For this purpose, methods such as 3D electron diffraction (3DED) and emerging imaging techniques in the aberration-corrected transmission electron microscope, e.g. integrated differential phase contrast and 4D STEM, will be exploited. The project will both aim at developing and applying methods in order to obtain new chemical knowledge.
We are looking for a curious and self-motivated student. The work will be conducted in close collaboration with leading international groups in academia and industry, hence a successful candidate should have good collaborative skills. A background in Chemistry, Material Science, Physics or similar subjects is suitable. Knowledge in any of the areas of electron microscopy, crystallography, microporous materials or scientific programming is an asset but not necessary.
Qualification requirements
In order to meet the general entry requirements, the applicant must have completed a second-cycle degree, completed courses equivalent to at least 240 higher education credits, of which 60 credits must be in the second cycle, or have otherwise acquired equivalent knowledge in Sweden or elsewhere.
In order to meet the specific entry requirements, the general syllabus for doctoral studies in the field of Chemistry is valid. Those studies should include at least one specialized course or a thesis in the research subject. In order to facilitate the evaluation of merits and suitability for the PhD studies your curriculum vitae (CV) should contain information about the extent and focus of the academic studies. The quantity (as part of an academic year) and the quality mark of courses in chemistry and physics are of particular interest. Please, state titles of undergraduate theses and project works. You can find more information about qualification requirements on the Department's webpage for PhD studies.
The qualification requirements must be met by the deadline for applications.
Selection
The selection among the eligible candidates will be based on their capacity to benefit from the training. The following criteria will be used to assess this capacity: the candidates' documented knowledge in a relevant field of research, written and oral proficiency in English, the capacity for analytical thinking, the ability to collaborate, as well as creativity, initiative, and independence. The assessment will be based on previous experience and grades, the quality of the degree project, references, relevant experience, interviews, and the candidate's written motivation for seeking the position.
A short list will be set up and interviews with the top candidates will be carried out at the department or via internet.
Admission Regulations for Doctoral Studies at Stockholm University are available at: www.su.se/rules and regulations.
Terms of employmentOnly a person who will be or has already been admitted to a third-cycle programme may be appointed to a doctoral studentship.
The term of the initial contract may not exceed one year. The employment may be extended for a maximum of two years at a time. However, the total period of employment may not exceed the equivalent of four years of full-time study.
Economic support for the PhD studies are guaranteed for full time studies during the time period agreed on in the individual study plan. The studies does normally mean four years full time studies. You are encouraged to contact the project leader for more information about the project.
Doctoral students should primarily devote themselves to their own education, but may engage in teaching, research, and administration corresponding to a maximum of 20 % of a full-time position.
Please note that admission decisions cannot be appealed.
Stockholm University strives to be a workplace free from discrimination and with equal opportunities for all.
Contact
For more information, please contact the PI (tom.willhammar@mmk.su.se). For general information about the Department of Materials and Environmental Chemistry, please contact the Head of the Department, Professor Gunnar Svensson, gunnar.svensson@mmk.su.se.
Union representatives
Ingrid Lander (Saco-S), telephone: +46 708 16 26 64, saco@saco.su.se, Alejandra Pizarro Carrasco (Fackförbundet ST/Lärarförbundet), telephone: +46 8 16 34 89, alejandra@st.su.se, seko@seko.su.se (SEKO), and PhD student representative, doktorandombud@sus.su.se.
Application
Apply for the PhD student position at Stockholm University's recruitment system. It is the responsibility of the applicant to ensure that the application is complete in accordance with the instructions in the advertisement, and that it is submitted before the deadline.
Please include the following information with your application
Your contact details and personal data
Your highest degree
Your language skills
Contact details for 2–3 references
and, in addition, please include the following documents
Cover letter
CV – degrees and other completed courses, work experience and a list of degree projects/theses
Project proposal/Research proposal describing:
– why you are interested in the field/project described in the advertisement
– what makes you suitable for the project in question
Degree certificates and grades confirming that you meet the general and specific entry requirements (no more than 6 files)
Letters of recommendation (no more than 6 files)
Degree projects/theses (no more than 6 files).
The instructions for applicants are available at: How to apply for a position.
You are welcome to apply!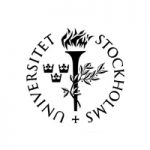 院校简介
斯德哥尔摩大学是位于瑞典首都斯德哥尔摩的综合大学,欧洲著名的公立大学,学术排名位居世界百强大学之列。
查看院校介绍
相关项目推荐
KD博士收录了全球400所院校的博士项目,总有一个项目等着你!