项目介绍
Within the European Union's Horizon 2020 research and innovation programme under the Marie Skłodowska-Curie grant agreement No 847585, ETH Zurich is offering a 36-month PhD position for an early-stage researcher (ESR) in the area of sustainable energy systems.
RESPONSE (GA No. 847585) «RESPONSE – to society and policy needs through plant, food and energy sciences» H2020-MSCA-COFUND-2018
ESR 28 Innovation strategies and policy approaches to support the transition to a clean energy systems
Job description
A coordinated effort is needed between the energy policy and energy technology domains to transform energy systems towards decarbonisation. Given the multiple policy objectives involved in this process and the complex nature of the energy system, appropriately designed policy mixes are expected to be more effective in addressing energy challenges compared to individual policy instruments. However, we currently lack methods that can design effective policy mixes, while also reflecting their effects on the energy system in terms of both system design and operation.
Therefore, for this project, we are looking for a talented doctoral candidate to work on developing methods for the co-design of policy mixes and energy system transformations. Energy system modelling will be the primary method used in the project and the student will investigate how individual energy technologies and sectors, policies, and their interactions can be best represented in a modelling environment. Finally, the developed method will be applied to a series of case studies corresponding to specific energy challenges.
A planned secondment of three months at the RWE Renewables GmbH in Essen (Germany) is part of this project. During this secondment, the student will have the opportunity to gain practical work experience and apply the developed methods to a market relevant for RWE Renewables. To achieve this, the student will be working closely with the project partner RWE Renewables during the entire project duration.
Anticipated outcomes of this project include a flexible method for the co-design of policy mixes and energy system transformations, as well as quantitative evidence on the effectiveness of policy mixes, especially when compared to individual policy instruments. The findings will be communicated in several academic papers and practitioner articles, and shared via social media (e.g., through blog posts).
Benefit
We are offering an interesting position at the interface of science and policy. While working in an international, interdisciplinary and innovative research environment at ETH Zurich, the ESR will be jointly supervised by Prof. Volker Hoffmann and Dr. Georgios Mavromatidis from the Group for Sustainability and Technology (SusTec, www.sustec.ethz.ch) at ETH Zurich, and by RWE Renewables GmbH.
The complete 36 months will be under a 100% working contract.
The PhD salary follows the regulations of ETH Zurich and will be according to EU regulations for Marie Skłodowska-Curie Early-Stage Researchers. The monthly gross salary will not be lower than CHF 3920.
The successful candidate will be matriculated and will have a working contract at ETH Zurich. He/she will work in Switzerland. The secondment will take place in Essen (Germany).
Expected starting date of the working contract: 01.01.2022
Your profile
We are looking for a proactive and highly motivated candidate with a background in engineering, energy science, energy economics, physics, or similar, and a strong interest in energy technology, policy, and economics. In addition, you should have very good analytical skills, and demonstrable experience with quantitative modelling (energy system modelling and optimisation are an asset) and programming (Python, R, MATLAB, or similar). Professional writing and communication skills are also essential.
Eligibility: Early stage researcher in the first 4 years (full-time equivalent) of their research careers, including the period of research training, starting at the date of obtaining the degree which would formally entitle them to embark on a doctorate either in the country in which the degree was obtained or in the country in which the initial training activities are provided.
At the time of recruitment (December 1, 2021) by the host organisation, researchers must not have resided or carried out their main activity (work, studies, etc.) in Switzerland for more than 12 months in the 3 years immediately before the reference date. Compulsory national service and/or short stays such as holidays are not taken into account.
Language requirement: Proficient oral and written English skills are expected. German is a plus, but not necessary.
Main Research Field: Energy science (interdisciplinary with a focus on energy technology and policy)
Sub Research Field: Energy system modelling
RESPONSE is open to applicants of any nationality.
Interested?
For submitting your online application, join the RESPONSE doctoral programme and apply for this specific position (ESR 28) and join the PhD Program Science and Policy. The application should contain the following documents:
a single letter outlining your motivation
a comprehensive tabular CV
transcripts of records
The deadline for applications is November 15, 2021. Please note that applications will be screened weekly, and the position can be filled earlier than November 15. Therefore, earlier applications are highly encouraged.
For questions and further information on the position, please contact Dr. Georgios Mavromatidis (gmavroma@ethz.ch), no applications.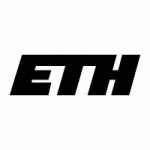 院校简介
苏黎世联邦理工是国际研究型大学联盟、全球大学高研院联盟、IDEA联盟成员,是闻名全球的世界顶尖研究型大学,连续多年位居欧洲大陆高校翘首。
查看院校介绍