项目介绍
Inner Asian and Altaic Studies focuses on the history and cultures of the peoples in the geographic area comprising Central Asia, Xinjiang, eastern Iran, and Afghanistan, Kazakhstan, the northern regions of Pakistan, Tibet (including Qinghai, eastern Sichuan, Gansu, and northwestern Yunnan), Mongolia, and Manchuria. The Altaic languages include the Turkic, Mongolian, and Tungusic groups of languages.
The  Committee on Inner Asian and Altaic Studies  supervises the work of graduate students whose interest in Inner Asia may encompass linguistics, history, religion, art history, archeology, and general cultural study. Courses relating to Inner Asian studies are given by members of the Committee and other faculty in the Departments of Anthropology, East Asian Languages and Civilizations, History, History of Art and Architecture, Linguistics, Music, Near Eastern Languages and Civilizations, South Asian Studies, and by the Committee on the Study of Religion.
Harvard is preeminent among the very few US universities where Inner Asian and Altaic studies may be pursued. Harvard's library holdings in East European, East Asian, Islamic, and South Asian areas led to a development of strength in the Inner Asian and Altaic fields prior to the actual establishment of this doctorate program in 1972. Harvard possesses outstanding collections in many languages including those of Arabic, Chinese, Indian, Iranian, Mongolian, Manchu, Russian, Tibetan, and Turkish, which comprise the most important primary sources for the study of this area. These collections can be found in the Widener, Harvard-Yenching, Houghton, Dumbarton Oaks, Tozzer, Fung, and Fine Arts libraries. In addition, Harvard's research centers and other area studies degree programs have contributed much material directly relevant to the study of this region.
Admissions Requirements
All applicants to the program are expected to meet the requirements of the Graduate School of Arts and Sciences, including a bachelor's degree from a recognized institution, a superior undergraduate record, and a recent GRE exam. In addition, competitive applicants will have a reading knowledge of at least one foreign language of the region, such as Arabic, Chinese, Manchu, Persian, Russian, or Turkish. Candidates must submit a recent writing sample, preferably on a topic relevant to their proposed area of study. A master's degree in hand is advantageous, but not required.  
 More information is available from the Committee on Inner Asian and Altaic Studies and GSAS Policies.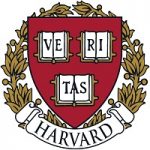 院校简介
哈佛大学是一所私立研究型大学,常春藤盟校、全球大学高研院联盟成员,坐落于美国马萨诸塞州波士顿都市区剑桥市。
查看院校介绍