项目介绍
Programme Information
The Division of Information Engineering seeks outstanding research students aspiring to make high impact innovations and fundamental discoveries in information engineering. Our professors are world-class researchers. Our laboratories are well-equipped. Our courses cover the forefronts of information engineering. Students explore various topics in the areas of communications, networking, information processing, and security. We provide an environment conducive to original theoretical, experimental, and application research in information engineering.
PhD Stream
Graduation requirements for a PhD student include 1) completion of a substantial research project with original publishable findings leading to a thesis, 2) passing of a candidacy examination, and 3) completion of a minimum of seven graduate courses approved by the Division.
Fields of Specialization
Artificial Intelligence, Machine Learning, Big Data, and Multimedia Processing
Communications and Information Theory
Cryptography, Security and Privacy
Networking Theory, Internet and Applications
Optical Communications and Networking
Wireless Communications and Networking
Please visit the Division homepage for more information.
http://www.ie.cuhk.edu.hk/programmes/phd.shtml
Admission Requirements
In addition to the general requirements of the Graduate School, all applicants must submit a research proposal, a resume with publication list and research projects. In addition, an interview may be conducted.
HKPFS Application Deadline
(for PhD programmes only)
To submit an initial application to RGC: By 12 noon, 1 December 2020 (Hong Kong time); and.
To submit full application to CUHK: By 5 pm, 1 December 2020 (Hong Kong time).
Please refer to HKPFS page for more details.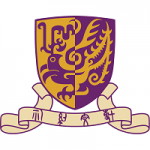 院校简介
香港中文大学是一所亚洲顶尖、享誉国际的公立研究型综合大学。
查看院校介绍
相关项目推荐
KD博士实时收录全球顶尖院校的博士项目,总有一个项目等着你!