项目介绍
Do you want to contribute to top quality medical research?
To be a doctoral student means to devote oneself to a research project under supervision of experienced researchers and following an individual study plan. For a doctoral degree, the equivalent of four years of full-time doctoral education is required.
The research group
Department of Medicine, Huddinge
The Department of Medicine, Huddinge, conducts preclinical and clinical research in a variety of areas and undergraduate and graduate education. The department is internationally oriented and consists of seven units with a total of nearly 60 research groups, including three research centres.
Division
The Division of Infectious Diseases conducts preclinical, translational, clinical and epidemiological research projects. Its laboratory is located within the newly build facilities at Alfred Nobels Allé 8 (ANA Futura Laboratory), Campus Flemingsberg, Karolinska Institutet. The announced position will be placed in Associate professor Piotr Nowaks research group, which has a focus on pathogenesis, antiretroviral treatment, including HIV drug resistance, with special focus on the role of the microbiome in the pathogenesis. The group is working closely with research groups at the Division of Clinical Microbiology KI and beyond. The day-to-day activities are often integrated. The translational research is a strong component involving basic molecular, virological and immunological investigations with close ties to the HIV Unit at the Department of Infectious Diseases, Karolinska University Hospital. Dr Nowak is involved in several collaborations with focus on HIV, Covid-19 and microbiome. He publish 3-4 well cited (articles per year in renowened journals. Dr Nowaks group consists presently of one post-doc in the laboratory, and several clinical researchers. The new PhD students PhD-project will be bioinformatics on Dr Nowaks project related to HIV and the microbiome and he/she will work in close collaboration with other members of respective teams at the laboratory.
The doctoral student project and the duties of the doctoral student
PhD project
We are looking for an ambitious PhD-student with solid genome-wide bioinformatics/ computational biology skills to join our highly accomplished team. The PhD programme aims towards proteo-transcriptomics studies to execute novel bioinformatics and statistical methods for transcriptomics, proteomics, and multiparametric proteotranscriptomics analysis to identify biomarkers, and their relation to novel antiviral drugs, as well as the importance of the gut microbiota for viral persistence and pathogenesis. The PhD candidate should thus have a strong background in bioinformatics.
In the proposed PHD project we will explore the effect of the microbiome on clinical outcomes in HIV infection.
The aims are:
To establish and incorporate the gut microbiome analytic techniques in studies of people living with HIV (PLWH).
To study the effect of antiretroviral therapy (ART) on gut microbiome.
To study the effect of microbiome on the outcome of COVID vaccines in PLWH
To study the changes of gut microbiome as well as proteome/metabolome in patients on long term ART.
What do we offer?
A creative and inspiring environment full of expertise and curiosity. Karolinska Institutet is one of the world's leading medical universities. Our vision is to pursue the development of knowledge about life and to promote a better health for all. At Karolinska Institutet, we conduct successful medical research and hold the largest range of medical education in Sweden. As a doctoral student you are offered an individual research project, a well-educated supervisor, a vast range of elective courses and the opportunity to work in a leading research group. Karolinska Institutet collaborates with prominent universities from all around the world, which ensures opportunities for international exchanges. You will be employed on a doctoral studentship which means that you receive a contractual salary. Employees also have access to our modern gym for free and receive reimbursements for medical care.
Eligibility requirements for doctoral education
In order to participate in the selection for a doctoral position, you must meet the following general (A) and specific (B) eligibility requirements at latest by the application deadline.
It is your responsibility to certify eligibility by following the instructions on the web page Entry requirements (eligibility) for doctoral education.
A) General eligibility requirementYou meet the general eligibility requirement for doctoral/third-cycle/PhD education if you:
have been awarded a second-cycle/advanced/master qualification (i.e. master degree), or
have satisfied the requirements for courses comprising at least 240 credits of which at least 60 credits were awarded in the advanced/second-cycle/master level, or
have acquired substantially equivalent knowledge in some other way in Sweden or abroad.*
Follow the instructions on the web page Entry requirements (eligibility) for doctoral education.
*If you claim equivalent knowledge, follow the instructions on the web page Assessing equivalent knowledge for general eligibility for doctoral education.
B) Specific eligibility requirement
You meet the specific eligibility requirement for doctoral/third-cycle/PhD education if you:
– Show proficiency in English equivalent to the course English B/English 6 at Swedish upper secondary school.
Follow the instructions on the web page English language requirements for doctoral education.
Verification of your documents Karolinska Institutet checks the authenticity of your documents. Karolinska Institutet reserves the right to revoke admission if supporting documents are discovered to be fraudulent. Submission of false documents is a violation of Swedish law and is considered grounds for legal action.
(A) and (B) can only be certified by the documentation requirement for doctoral education.
Skills and personal qualities
Mastery of the core concepts of Bioinformatics is expected. These include (a) advanced methods in computational biology towards the machine learning in medical science, (b) knowledge and awareness of the basic principles and concepts of biology, computer science and mathematics, (c) the design and implementation of relational databases, and (e) the construction of predictive mathematical models of biological systems. The PhD student is expected to analysis large amount of omics data mainly transcriptomics and proteomics. Experience of bioinformatics in HIV infection and microbiota is a great assess. The candidate must hold a at least Masters Degree in the field of systembiology.
We seek a highly motivated candidate with a demonstrated record of interest in science. It is highly beneficial if the candidate also have: i) second-cycle background in genetics and/or bioinformatics; ii) Interest and prior experience in transcriptomics and mass-spectrometry based proteomics analysis are essential. Provide github account details; iii) The applicant should have competence in Python, R-programming language and network analysis (e.g. Cytoscape); iv) Experience of analysis of HIV or other viral diseases as well as microbiota; v) The applicant should be able to work well in a multidisciplinary team, as well as having the ability to work independently; vi) the applicant should possess good organizational skills and know how to multitask; vii) Excellent communication skills in both spoken and written English is of utmost importance.
We welcome a creative, hardworking and enthusiastic team-player to our group. The PhD candidate is expected to take part in experimental design, experimentation, presentations, and preparation of publications.
Terms and conditions
The doctoral student will be employed on a doctoral studentship maximum 4 years full-time.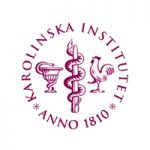 院校简介
卡罗林斯卡医学院,是瑞典著名的医学院,也是世界医学排名前十的医学院之一。
查看院校介绍
相关项目推荐
KD博士实时收录全球顶尖院校的博士项目,总有一个项目等着你!