项目介绍
Job description
We offer a PhD position about the dissemination of large-scale energy storage technology by applying concepts like field labs, innovation ecosystems and emergent social networks.
This PhD research is part of the RELEASE (Reversible Large-scale Energy Storage) project, www.nwo-release.nl, where a large team of fundamental and applied scientists cooperating with industry partners works on the next generation of large-scale energy storage technology. Hydrogen technology is regarded as very promising to store energy in an effective and efficient way. Where the majority of the RELEASE scientists work on the developmental aspects of the technology, this vacancy is positioned within a team that focusses on the key question of how the acceptance of the new technology in real life can be optimised (See research line 2 of RELEASE https://nwo-release.nl/rl2). As part of the programme, this project intends to combine research perspectives of social network contagion within field lab experiments. The objective is to design an approach for detecting success factors for the societal acceptance of the new technology as well as of an action repertoire to fulfil these factors.
This PhD research focuses on the issue of how field labs and their related innovation ecosystems are functioning and can be influenced towards an improved acceptance for technological developments. For this purpose, the relevant field labs and associated ecosystems will be identified, including the different elements of which they are composed. The function that these elements, individually or collectively, perform will be analysed using a.o. social network analysis. An important question to be addressed here is how the degree of emergence within the social networks of the innovation systems may be increased. In this research, we consider emergence as the arising of novel and coherent structures, patterns and processes, etcetera, and the way in which increasingly complex order arises out of the interactions among the components that make up the system. Based on this analysis, an action repertoire will be formulated that will allow for the effective deployment of field labs within complex technological innovation processes, specifically related to the development of new hydrogen energy storage technology. Next, the potential contribution of various types of design-related actions within this action repertoire will be assessed. The aim then is to select one of these design-related actions and apply it in one or more selected field labs.
We offer a PhD position in the department of Sustainable Design Engineering at the faculty of Industrial Design Engineering. The research will take place in close cooperation with the Open Innovation professorship of NHL Stenden University of Applied Sciences. Other research partners in Research Line 2 of RELEASE are the University of Tilburg and the Faculty TPM of TU Delft    
Requirements
A EU Master's degree (or equivalent) in a relevant field i.e. Design, Technology-Policy-Management, Business Administration, Business Policy, Innovation Management, Energy Systems;
Affinity with design thinking, sustainability, real life systems;
Demonstrable people skills, including the ability to run workshops, co-design activities and collaborate with various stakeholders;
Ability to conduct and deliver high quality research both independently and as part of an interdisciplinary team;
A passion for improving people's lives through better design and a demonstrable interest in the role of technology in society;
Excellent communication skills in English, both in written and oral;  
Conditions of employment
TU Delft offers PhD-candidates a 4-year contract, with an official go/no go progress assessment after one year. Salary and benefits are in accordance with the Collective Labour Agreement for Dutch Universities, increasing from € 2395 per month in the first year to € 3061 in the fourth year. As a PhD candidate you will be enrolled in the TU Delft Graduate School. The TU Delft Graduate School provides an inspiring research environment with an excellent team of supervisors, academic staff and a mentor. The Doctoral Education Programme is aimed at developing your transferable, discipline-related and research skills.
The TU Delft offers a customisable compensation package, discounts on health insurance and sport memberships, and a monthly work costs contribution. Flexible work schedules can be arranged. For international applicants we offer the Coming to Delft Service and Partner Career Advice to assist you with your relocation.
TU Delft (Delft University of Technology)
Delft University of Technology is built on strong foundations. As creators of the world-famous Dutch waterworks and pioneers in biotech, TU Delft is a top international university combining science, engineering and design. It delivers world class results in education, research and innovation to address challenges in the areas of energy, climate, mobility, health and digital society. For generations, our engineers have proven to be entrepreneurial problem-solvers, both in business and in a social context. At TU Delft we embrace diversity and aim to be as inclusive as possible (see our Code of Conduct). Together, we imagine, invent and create solutions using technology to have a positive impact on a global scale.
Challenge. Change. Impact!
Faculty Industrial Design Engineering
Matching the evolution of people with the speed of the revolution of technology. This is the focus of the Faculty of Industrial Design Engineering (IDE). Delft designers act as a bridge between advances in technology and the needs of people, organisations and society to create products, services and systems with purpose.
IDE is a leader in design research across the application areas of mobility, sustainability and health, as well as its development of design tools and methods. A 350-strong research team and over 2,000 students work together in our inspiring hall, labs and studios.
In close cooperation with industry, the public sector and NGOs we rehearse possible futures in research and education to design for a complex future.
Click here to go to the website of the Faculty of Industrial Design Engineering.
Additional information
For more information about this project please see: RELEASE https://nwo-release.nl/rl2
For more information about the vacancy please contact Dr. Jan-Carel Diehl, Associate Professor, at: j.c.diehl@tudelft.nl 
Application procedure
Are you interested in this vacancy? Please apply before March 27th. You can apply online. We will not process applications sent by email and/or post. Applicants should submit:
A cover letter explaining your personal motivation in pursuing a PhD as part of RELEASE, including how you see the PhD fitting into your career trajectory;
A CV, which should include details of your eligibility (degree);
A research statement outlining what questions would you be interested in pursuing within the scope of the PhD, and how would you go about addressing those questions (3 to 5 pages);
Diploma and transcripts of records (BSc and MSc);
Contact details of 1-3 professional references;
A sample of writing, e.g., master thesis, scientific publications, professional or popular science writing;
Other information for consideration, e.g. design portfolio, artworks, patents, professional media content (if any).
Selected candidates will be invited for interviews. Online interviews will take place in April-May 2021
A pre-Employment screening can be part of the selection procedure. Acquisition in response to this vacancy is not appreciated.
录取要求
A EU Master's degree (or equivalent) in a relevant field i.e. Design, Technology-Policy-Management, Business Administration, Business Policy, Innovation Management, Energy Systems;

Affinity with design thinking, sustainability, real life systems;

Demonstrable people skills, including the ability to run workshops, co-design activities and collaborate with various stakeholders;

Ability to conduct and deliver high quality research both independently and as part of an interdisciplinary team;

A passion for improving people's lives through better design and a demonstrable interest in the role of technology in society;

Excellent communication skills in English, both in written and oral;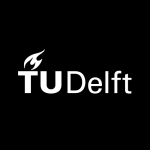 院校简介
代尔夫特理工大学是荷兰历史最悠久、规模最大、综合实力最强的理工大学,系欧洲顶尖工科联盟IDEA联盟成员。
查看院校介绍