项目介绍
The Advanced Graduate Program in Implant Dentistry is a two-year program leading to a certificate in implant dentistry. The department will consider MMSc or DMSc opportunities individually upon request, however; combining such degrees requires an additional time commitment beyond the two years of the Implant Certificate Program. The objective of this program is to enable highly motivated individuals with proven scholarship and excellence in patient care to achieve academic leadership in the clinical and scientific fields of implant dentistry and tissue regeneration.
Please Note: Applicants must have a DMD, DDS, or equivalent degree and at least two years of advanced graduate education in a specialty of dental medicine or a minimum of three years professional experience.
Clinical Work
Clinical activities take place in the Faculty Group Practice of the Harvard Dental Center and at affiliated institutions. Implant fellows are exposed to both surgical and restorative aspects of implant dentistry, with special attention to patient care under comprehensive treatment planning.
Course Work
Didactic components are delivered through a number of core modules throughout the two-year program. Each module is presented under the concept of evidence-based dentistry. Module material is covered through lectures, workshops, laboratory activities, and literature reviews. Additional lectures from the HSDM Advanced Graduate Education course catalogue are also offered. Didactic courses include training in digital dental photography and speaker development.
Research
Basic and clinical research components in the field of implant dentistry are an essential part of the program. Fellows conduct research under the guidance of a mentor and are expected to seek financial support for their research by submitting proposals to appropriate funding sources. The progress of each research project is monitored through monthly research update meetings between fellows and researchers, as well as with other interested participants. Implant fellows will present results from innovative and translational research at various scientific meetings and will be required to prepare at least one manuscript publishable in a peer-reviewed journal (prior to graduation) for completion of the certificate. Implant fellows are expected to supervise implant-related treatments as instructors in both the predoctoral and advanced graduate student teaching practices of the Harvard Dental Center.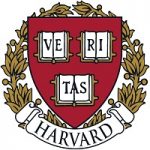 院校简介
哈佛大学是一所私立研究型大学,常春藤盟校、全球大学高研院联盟成员,坐落于美国马萨诸塞州波士顿都市区剑桥市。
查看院校介绍