项目介绍
Organisatie
Since its foundation in 1614, the University of Groningen has established an international reputation as a dynamic and innovative university offering high-quality teaching and research. Its 36.000 students are encouraged to develop their own individual talents through challenging study- and career paths. The University of Groningen is an international centre of knowledge: It belongs to the best research universities in Europe and is allied with prestigious partner universities and networks worldwide.
The Faculty of Arts is a large, dynamic faculty in the heart of the city of Groningen. It has more than 5.000 students and 700 staff members, who are working at the frontiers of knowledge every day. The Faculty offers a wide range of degree programmes: 15 Bachelor's programmes and over 35 Master's specialisations. Our research, which is internationally widely acclaimed, covers Archaeology, Cultural Studies, History, International Relations, Language and Literary Studies, Linguistics and Media and Journalism Studies.
Functieomschrijving
We are offering a 48-month PhD position (full time, 1.0 FTE) within the project 'Forensic Humor Analysis: Rethinking Offensive Humor and Its Legal Regulation', funded by the Dutch Research Council (NWO) with a five-year Vidi grant (Principal Investigator: Dr Alberto Godioli, University of Groningen). The appointed candidate will have an expertise in humanities-based humor research – with particular regard to literary, cultural and/or linguistic approaches to humor –, as well as a strong interest in working within an interdisciplinary context.
The project (henceforth ForHum) aims to establish a new line of interdisciplinary research. In light of insights from literary theory, linguistics and cultural studies, it addresses the interpretive issues faced by courts of law in cases concerning humorous material (e.g. jokes, cartoons or memes). In dialogue with free speech associations and lawyers, we aim to contribute towards a more consistent, fairer approach to humor within free speech jurisprudence.
In addition to the Principal Investigator and the PhD position advertised in this vacancy, the ForHum team also features a postdoc researcher with a legal background (36 months, 2022-2025). The PhD will play a major role in one of ForHum's two sub-projects, which will analyze a selection of humor-related legal cases (from the European Court of Human Rights and national courts in the Netherlands, UK and France) in a literary, cultural and linguistic perspective. This sub-project will be conducted jointly by the PhD and the Principal Investigator.
This PhD project offers a unique opportunity to work in an international research environment as well as to acquire valuable teaching experience: the PhD candidate is expected to conduct 0.3 FTE teaching during the second, third and fourth year of their appointment (0.1 FTE yearly).
Tasks and responsibilities:
• carrying out the sub-project described above in collaboration with the Principal Investigator
• contributing to the successful advancement of ForHum as a whole, and to the spirit of interdisciplinary exchange characterizing the project
• presenting research results at workshops and conferences, and publishing academic articles
• engaging in public outreach and knowledge utilization activities related to the project
• participating in regular meetings with the other project team members, and assisting the Principal Investigator in communication tasks (e.g. co-managing project website, writing blog posts)
• conducting 0.3 fte teaching during the second, third and fourth year of their appointment (0.1 fte yearly).
Functie-eisen
 (Research) MA degree in Literary Studies, Cultural Analysis, Linguistics or another related discipline. Candidates who expect to obtain their degree before 1 November 2022 are also eligible, and may be offered a position conditional upon successful completion of the Master degree
• a demonstrable interest and expertise in humor research
• excellent research skills (as shown, for instance, by the candidate's MA thesis)
• excellent command of English; proficiency in Dutch is also highly desirable
• a strong interest in collaborative research and interdisciplinary dialogue
• enthusiasm for communicating academic research to non-academic audiences.
Arbeidsvoorwaarden
We offer you in accordance with the Collective Labour Agreement for Dutch Universities:
a salary of € 2,541 gross per month in the first year, up to a maximum of € 3,247 gross per month in the final year, based on a full-time position
a holiday allowance of 8% gross annual income and an 8.3% end-of-the-year allowance
a temporary appointment of 1.0 FTE for a specified period of four years. The candidate will first be appointed for twelve months. After six months, an assessment will take place of the candidate's results and the progress of the PhD project, in order to decide whether employment will be continued.
You will be enrolled in the Graduate School for the Humanities (GSH) of the Faculty of Arts at the University of Groningen. The GSH offers the organizational infrastructure within which PhD candidates participate in advanced training and supervised research: https://www.rug.nl/research/gradschool-humanities/
You will be carrying out your research in the context of the Groningen Research Institute for the Study of Culture (ICOG).
The prospective starting date is 1 February 2023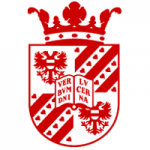 院校简介
格罗宁根大学是荷兰历史第二悠久的大学。
查看院校介绍
相关项目推荐
KD博士实时收录全球顶尖院校的博士项目,总有一个项目等着你!