项目介绍
A PhD position is available in the Protein Glycoscience and Biotechnology group at the Department of Biotechnology and Biomedicine. A major focus of this group, headed by Prof. Maher Abou Hachem, is to perform impactful and pioneering work on understanding the interactions of the gut microbiota with host-derived and dietary glycans to develop mechanism-based strategies targeting the microbiota to promote health and combat disease.
The PhD project is a collaboration with the groups of Assoc. Prof. Manimozhiyan Arumugam (University of Copenhagen, Novo Nordisk Foundation Center for Basic Metabolic Research) and Assoc. Prof. Eric C. Martens (University of Michigan Medical School, Michigan, USA). The project's goal is to bring insight into the role of human milk oligosaccharides (HMOs) in the maturation of the early life human gut microbiota, which is crucial for the health trajectory of the host.
Responsibilities
Anaerobic microbiology:
Isolate and characterize gut microbiota members from specific taxonomic groups and metabolic niches.
Perform an in vivo colonisation in germfree mice and analyse gut microbiome and metabolite profiles:
Bioinformatics:
After an initial training, generate and analyse metagenomic and metatranscriptomic data to assign functional genetic loci in isolated bacteria
Qualifications
Candidates should have a two-year master's degree (120 ECTS points) or a similar degree with an academic level equivalent to a two-year master's degree.
Ideal candidates:
Outstanding academic record with a strong background in experimental microbiology
Basic statistics and programming skills and strong interest in developing and using these skills for advanced bioinformatics analyses
Work within the human gut microbiota area and basic training in anaerobic growth are clear advantages
This position ideal for you if:
You are highly motivated and hardworking
Independent and creative
Appreciate working on a cross-disciplinary project
Enjoy a relaxed informal and international atmosphere
Have solid oral and written communication skills in English
Approval and Enrolment
The scholarship for the PhD degree is subject to academic approval, and the candidate will be enrolled in one of the general degree programmes at DTU. For information about our enrolment requirements and the general planning of the PhD study programme, please see the DTU PhD Guide.
Assessment
The assessment of candidates will be made by Prof. Maher Abou Hachem and Dr. Michael Jakob Pichler.
We offer
DTU is a leading technical university globally recognized for the excellence of its research, education, innovation and scientific advice. We offer a rewarding and challenging job in an international environment. We strive for academic excellence in an environment characterized by collegial respect and academic freedom tempered by responsibility.
Salary and appointment terms
The appointment will be based on the collective agreement with the Danish Confederation of Professional Associations. The allowance will be agreed upon with the relevant union. The period of employment is 3 years.
The work will be carried out at the DTU Lyngby campus, in addition to significant research exchange stays to the labs of Assoc. Prof. Manimozhiyan Arumugam and Eric C. Martens.
You can read more about career paths at DTU here.
Further information
Further information may be obtained from Maher Abou Hachem, tel.: +45 4525 2732, e-mail: maha@bio.dtu.dk.
You can read more about the Department of Biotechnology and Biomedicine at www.bioengineering.dtu.dk and about the Protein Glycoscience group at https://www.bioengineering.dtu.dk/english/researchny/research-sections/section-for-protein-chemistry-and-enzyme-technology/proteinglycoscience
If you are applying from abroad, you may find useful information on working in Denmark and at DTU at DTU – Moving to Denmark.
Application procedure
Please submit your online application no later than 20 August 2021 (Danish time). The project is expected to start 1 October 2020 or close to this time.
Applications must be submitted as one PDF file containing all materials to be given consideration. To apply, please open the link "Apply online", fill out the online application form, and attach all your materials in English in one PDF file. The file must include:
A letter motivating the application (cover letter)
Curriculum vitae
Grade transcripts and BSc/MSc diploma
Excel sheet with translation of grades to the Danish grading system (see guidelines and Excel spreadsheet here)
List of publications if any
References
Candidates may apply prior to obtaining their master's degree but cannot begin before having received it.
Applications and enclosures received after the deadline will not be considered.
All interested candidates irrespective of age, gender, race, disability, religion or ethnic background are encouraged to apply.
录取要求
Candidates should have a two-year master's degree (120 ECTS points) or a similar degree with an academic level equivalent to a two-year master's degree.

Outstanding academic record with a strong background in experimental microbiology

Basic statistics and programming skills and strong interest in developing and using these skills for advanced bioinformatics analyses

You are highly motivated and hardworking, Independent and creative

Appreciate working on a cross-disciplinary project

Enjoy a relaxed informal and international atmosphere

Have solid oral and written communication skills in English
申请亮点
Work within the human gut microbiota area and basic training in anaerobic growth are clear advantages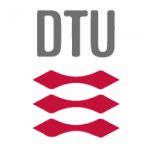 院校简介
丹麦技术大学坐落于北欧丹麦王国-哥本哈根大区,由著名物理学家奥斯特于1829年创建。
查看院校介绍
相关项目推荐
KD博士收录了全球400所院校的博士项目,总有一个项目等着你!