项目介绍
See http://www.etn-sas.eu This particular ESR position, ESR4, will be executed within the KU Leuven M-Group(Mechatronics group) at the KU Leuven Bruges Campus. KU Leuven M-Group is focused on the design, development and validation of dependable electrical/electronic/programmable electronic systems, with dependability being defined as the ability of a system to provide its services in a way that can defensibly be trusted. Dependability includes reliability, robustness, availability and safety. The M-Groups' research topics comprise mission- and safety-critical systems, fault-tolerant and fail-operational hard- and software design, risk-and-hazard analysis and management mitigation, debug- and pre-compliance-testing techniques for EMC and EMI, with additional work on highly accelerated lifetime testing (HALT). The M-Group's current research-oriented staff counts 5 professors, 3 post-doctoral researchers, 18 junior researchers, and 1 technical assistant.Website unit
Project
The main topic is creating software design guidelines and testing specifications for non-functional requirements in safety-critical autonomous systems. ESR 4 will work on effective techniques and measures that assure by-design that even under fault conditions the autonomous system remains safe without any human intervention. When autonomy increases, so does the software complexity and thus the likelihood that it contains faults. Therefore, ESR4 focuses on software design guidelines and testing specifications for non-functional requirements in safety-critical autonomous systems.Crucial for your application are:- correlation of your CV- basic knowledge of Functional Safety Standards
Profile
Early-stage researchers (ESR): those who are, at the time of recruitment by the host, in the first four years (full-time equivalent) of their research careers. This is measured from the date when they obtained the degree which formally entitles them to embark on a doctorate, either in the country in which the degree was obtained or in the country in which the research training is provided, irrespective of whether or not a doctorate was envisaged.
Conditions of international mobility of researchers: researchers are required to undertake trans-national mobility (i.e. move from one country to another) when taking up the appointment. At the time of selection by the host organisation, researchers must not have resided or carried out their main activity (work, studies, etc.) in the country of their host organisation for more than 12 months in the 3 years immediately prior to their recruitment. Short stays, such as holidays, are not taken into account.
English language: Network fellows (ESRs) must demonstrate that their ability to understand and express themselves in both written and spoken English is sufficiently high for them to derive the full benefit from the network training. Provide a valid TOEFL-test or equivalent
Expecting or already acquired excellent grades for master degree. Provide both bachelor and master transcripts of records.
Offer
The successful candidates will receive an attractive salary in accordance with the MSCA regulations for Early Stage Researchers. The exact (net) salary will be confirmed upon appointment and is dependent on local tax regulations and on the country correction factor (to allow for the difference in cost of living in different EU Member States). The salary includes a living allowance, a mobility allowance and a family allowance (if married). In addition to their individual scientific projects, all fellows will benefit from further continuing education, which includes internships and secondments, a variety of training modules as well as transferable skills courses and active participation in workshops and conferences.
Interested?
For more information please contact Prof. dr. ir. Jeroen Boydens, tel.: +32 50 66 48 03, mail: jeroen.boydens@kuleuven.be or Mr. Jens Vankeirsbilck, tel.: +32 50 66 48 07, mail: jens.vankeirsbilck@kuleuven.be.You can apply for this job no later than September 30, 2021 via the online application toolKU Leuven seeks to foster an environment where all talents can flourish, regardless of gender, age, cultural background, nationality or impairments. If you have any questions relating to accessibility or support, please contact us at diversiteit.HR@kuleuven.be.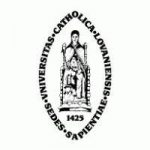 院校简介
鲁汶大学是比利时久负盛名的世界百强名校。
查看院校介绍
相关项目推荐
KD博士收录了全球400所院校的博士项目,总有一个项目等着你!