项目介绍
Job description
About Homotopy Type Theory and Univalent Foundations
Homotopy Type Theory is a young area of logic, combining ideas from several established fields: the use of dependent type theory as a foundation for mathematics, inspired by ideas and tools from abstract homotopy theory. Univalent Foundations are foundations of mathematics based on the homotopical interpretation of type theory.
Topics in HoTT/UF
Despite a flurry of discoveries in HoTT/UF in recent years, many open questions remain. Possible PhD projects include
Syntax and semantics of type theories,
Formalization and mechanization of results from mathematics and computer science in univalent foundations / two-level type theory,
Design and implementation of domain-specific type theories,
Univalence principle and its applications.
Requirements
A fully funded PhD position is open for an excellent candidate working in an area related to HoTT/UF. The PhD student will be supervised by Benedikt Ahrens.
The PhD student should have knowledge in some of the following areas:
Type theory
Category theory
Computer proof assistants
Functional programming
and be interested in learning in the other areas.
Conditions of employment
TU Delft offers PhD-candidates a 4-year contract, with an official go/no go progress assessment after one year. Salary and benefits are in accordance with the Collective Labour Agreement for Dutch Universities, increasing from € 2395 per month in the first year to € 3061 in the fourth year. As a PhD candidate you will be enrolled in the TU Delft Graduate School. The TU Delft Graduate School provides an inspiring research environment with an excellent team of supervisors, academic staff and a mentor. The Doctoral Education Programme is aimed at developing your transferable, discipline-related and research skills.
The TU Delft offers a customisable compensation package, discounts on health insurance and sport memberships, and a monthly work costs contribution. Flexible work schedules can be arranged. For international applicants we offer the Coming to Delft Service and Partner Career Advice to assist you with your relocation.
TU Delft (Delft University of Technology)
Delft University of Technology is built on strong foundations. As creators of the world-famous Dutch waterworks and pioneers in biotech, TU Delft is a top international university combining science, engineering and design. It delivers world class results in education, research and innovation to address challenges in the areas of energy, climate, mobility, health and digital society. For generations, our engineers have proven to be entrepreneurial problem-solvers, both in business and in a social context. At TU Delft we embrace diversity and aim to be as inclusive as possible (see our Code of Conduct). Together, we imagine, invent and create solutions using technology to have a positive impact on a global scale.
Challenge. Change. Impact!
Faculty Electrical Engineering, Mathematics and Computer Science
The Faculty of Electrical Engineering, Mathematics and Computer Science (EEMCS) brings together three disciplines – electrical engineering, mathematics and computer science. Combined, they reinforce each other and are the driving force behind the technology we use in our daily lives. Technology such as the electricity grid, which our faculty is helping to make future-proof. We are also working on a world in which humans and computers reinforce each other. We are mapping out disease processes using single cell data, and using mathematics to simulate gigantic ash plumes after a volcanic eruption. There is plenty of room here for ground-breaking research. We educate innovative engineers and have excellent labs and facilities that underline our strong international position. In total, more than 1,100 employees and 4,000 students work and study in this innovative environment.
Click here to go to the website of the Faculty of Electrical Engineering, Mathematics and Computer Science.
Additional information
For more information about this vacancy you can contact Benedikt Ahrens, Assistant Professor (https://benediktahrens.gitlab.io/)
It is highly recommended to get in touch informally prior to submitting an application Benedikt.ahrens@gmail.com
Application procedure
Are you interested in this vacancy? Please apply before October 1, 2021 via the application button and upload:
an application letter, including a statement of research interests that demonstrates an understanding of one or more areas of relevance to the PhD topic,
a detailed CV (including list of publications if available),
a list of courses taken and grades obtained,
a copy or link to your Master's thesis,
contact details of 2-3 references.
A pre-employment screening can be part of the selection procedure.
You can apply online. We will not process applications sent by email and/or post.
录取要求
The PhD student should have knowledge in some of the following areas: Type theory, Category theory, Computer proof assistants, Functional programming, and be interested in learning in the other areas.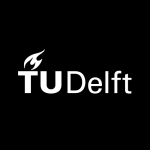 院校简介
代尔夫特理工大学是荷兰历史最悠久、规模最大、综合实力最强的理工大学,系欧洲顶尖工科联盟IDEA联盟成员。
查看院校介绍
相关项目推荐
KD博士收录了全球400所院校的博士项目,总有一个项目等着你!