项目介绍
The PhD program in history trains students to become both skilled scholars and conscientious teachers. Throughout the program, students work with advisors and other faculty members as they engage in coursework, prepare for and take the general exam, work as teaching fellows, and research and write the dissertation. It generally takes students six or seven years to finish their doctoral degree. Most graduates have pursued academic careers at universities and colleges in the United States and abroad, although others have gone on to successful careers outside academia, including (among other things) working in law, non-profits, publishing, archives, museums, and in government.
The department has over 50 faculty members with a wide range of research specialties, spanning chronologically from ancient to 20th-century history, geographically from Asia to the United States, and thematically from intellectual history to global and transnational history. Their world-class scholarship garners awards, fellowships, and acclaim, strengthening the recognition of our department as a powerhouse of historical scholarship. Many of our faculty members share appointments with other departments and schools on campus and are involved in interdisciplinary collaborations with committees, programs, and institutions both at Harvard and around the world.
As a large research university, Harvard offers many resources and opportunities for its students in the form of lectures, conferences, research centers, fellowships, and grants. Students have access to the more than 80 libraries and 17 million volumes that comprise the Harvard Library, the largest university library in the world.
Additionally, students may take courses offered by other departments in the Faculty of Arts and Sciences, or at other Harvard schools, such as Harvard Divinity School, Harvard Law School, Harvard Graduate School of Education, and Harvard Kennedy School.
In coordination with Harvard Law School, students may pursue both a PhD in history and a JD at Harvard Law School. To learn more about this course of study consult the Coordinated JD/PhD program overview.
Admissions Requirements
Each year, the department ordinarily receives between 300 and 400 applications to the doctoral program and offers admission to about 5 percent of applicants. The typical incoming class size is around 12-15 students. The admissions process is extremely competitive, but if you are serious about pursuing a PhD in history, you are encouraged to apply.
Successful applications have shared many of the following characteristics:
Personal statement that makes clear why the applicant wants to study history in graduate school, and why the applicant wants to study at Harvard. This statement often illustrates the applicant's research interests and notes potential advisors
Three strong letters of reference from people who know the applicant's writing
Writing sample of remarkable quality that asks historical questions
Fluent or nearly fluent in English
Reading ability in two languages other than English
Strong undergraduate, and, if applicable, graduate record, with excellent marks in history courses
GRE General Test
The GRE General Test is optional for applicants to the History PhD program.
Answers to frequently asked questions about the admissions process are available from the Department of History and GSAS Policies.
Theses & Dissertations
Theses & Dissertations for History
History Faculty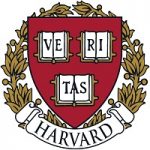 院校简介
哈佛大学是一所私立研究型大学,常春藤盟校、全球大学高研院联盟成员,坐落于美国马萨诸塞州波士顿都市区剑桥市。
查看院校介绍