项目介绍
The Advanced Manufacturing Laboratory (AML) at the Department of Mechanical & Process Engineering at ETH Zurich develops new manufacturing systems alongside advanced computational models to overcome the limitations of today's materials processing technologies. Part of our lab is devoted to the development of laser additive manufacturing processes for high-performance applications. The focus is on the direct metal deposition of novel alloys and multi-material solutions including process development, control and qualification.
Project background
High-Speed Laser Cladding (HSLC) is a new additive manufacturing process with high productivity, low heat input and excellent bonding – even for dissimilar materials (multi-material). At AML in collaboration with inspire AG, a new HSLC machine is being set up to develop and optimize the process for new materials, such as aluminum alloys or metal material composites (MMC). HSLC exhibits high solidification rates and conventional alloys can hardly be processed by HSLC without failures (high porosity, cracking and such). Therefore, aluminum based MMCs specifically designed for the HSLC process are developed by inspire AG in collaboration with a Swiss industry partner. These alloys are ideal materials for lightweight and wear-resistant high-performance applications. For those alloys, the HSLC process needs to be developed. The resulting parts need to be tested and evaluated according to the industrial requirements. The final process will then be transferred to the industry partner, qualified on site and industrialized.
Job description
The project work comprises the non-exhaustive list of tasks:
process-optimization using advanced DoE methods (e.g. laser power, focus, speed, massflow)
machine optimizations (e.g. nozzle design)
atmosphere modifications (e.g. shielding)
control mechanisms (e.g. meltpool size)
Besides the project duties, this PhD position entails publishing high-quality journal papers, presenting at international conferences, teaching and other institute/university-related tasks. This interdisciplinary research is conducted in a modern working environment within a young and highly motivated team.
Your profile
You hold a university Master's degree in Mechanical Engineering, Materials Science or other relevant subject, with an analytical mindset and strong focus on manufacturing, materials or laser-technology. You should be a proficient engineer/scientist who has worked on laser material processing and materials technology before. Excellent grades to meet the requirements for doctoral studies at ETH Zurich are mandatory. Any relevant experience, especially in programming and operating machines is considered a big plus. Experience in material testing and qualification is preferred. A professional command of English (both written and spoken) is mandatory.
You should possess a highly self-organized and structured way of working as well as willingness to learning new skills. The ability to collaborate in cross-functional teams, deal with multiple tasks and high resilience are required.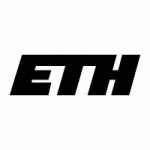 院校简介
苏黎世联邦理工是国际研究型大学联盟、全球大学高研院联盟、IDEA联盟成员,是闻名全球的世界顶尖研究型大学,连续多年位居欧洲大陆高校翘首。
查看院校介绍
相关项目推荐
KD博士实时收录全球顶尖院校的博士项目,总有一个项目等着你!