项目介绍
The Harvard PhD Program in Health Policy trains students for research and teaching careers in health policy. The interdisciplinary and interfaculty nature of the program results from the philosophy that most graduates will carry out much of their research as part of multidisciplinary research teams rather than as isolated scholars. For this reason, the program trains students in the specialized skills of a single discipline, but also develops their ability to understand the conceptual frameworks contributed to the field by researchers from other disciplines. Students specialize in one of five concentrations: decision sciences; economics; management; methods for policy research; or political analysis.
The program involves six Harvard University Faculties—the Graduate School of Arts and Sciences, Harvard Business School, Harvard Kennedy School, Harvard Law School, Harvard Medical School, and Harvard T. H. Chan School of Public Health—which provides students with access to more than 100 faculty members, and students are able to take classes throughout the University. Students in the Harvard PhD Program in Health Policy are enrolled in and receive a PhD from the Graduate School of Arts and Sciences, even though they may work with faculty throughout the University.
Concentrations
Students choose a concentration and meet specific curriculum requirements in one of five disciplines: Decision Sciences, Economics, Management, Methods for Policy Research, and Political Analysis.
Policy Areas
In addition to choosing a concentration, students specialize in one of four areas of policy interest: Global Health, Health Care Services, Mental Health, and Public Health.
Admissions Requirements
All applicants must apply to a specific concentration of the program and must indicate this choice in their statement of purpose. Up to two concentration areas may be specified. Additionally, applicants should indicate policy areas that are of interest.
Applications are reviewed by faculty from the relevant concentration and by a general admissions committee, which is comprised of faculty from multiple concentrations. All applicants to the PhD Program in Health Policy must include the following in the application:
Statement of Purpose that includes the concentration(s) and policy area(s) of interest
3 letters of recommendation
Official GRE general test or GMAT scores (GRE scores are preferred)
Official TOEFL IBT or IELTS scores (if necessary)
Official transcripts for all college/university degrees and courses
CV
Fall term grades should be sent when available if attending school while applying to the program (prospective students may add this information to the Fall Grade Report, available in the GSAS Applicant Portal, after they have submitted their application).
Those interested in earning an MD/PhD in Health Policy apply through the American Medical College Application Service. Once enrolled, MD/PhD students submit application materials to GSAS prior to beginning their PhD studies.
For the coordinated JD/PhD, applicants must apply separately to each program and indicate in the application to the PhD Program in Health Policy that a concurrent application has been submitted to Harvard Law School.
Consult the Harvard PhD Program in Health Policy for answers to FAQsand GSAS Policies.
Theses & Dissertations
Theses & Dissertations for Health Policy
Health Policy Faculty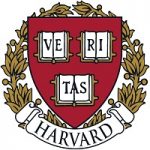 院校简介
哈佛大学是一所私立研究型大学,常春藤盟校、全球大学高研院联盟成员,坐落于美国马萨诸塞州波士顿都市区剑桥市。
查看院校介绍
相关项目推荐
KD博士实时收录全球顶尖院校的博士项目,总有一个项目等着你!