项目介绍
Job description
The research mission of Tilburg Law School (TLS) is to understand and improve the role of law in tackling societal problems now and in the future, particularly those connected with globalization and rapid economic, social, cultural and technological change. The research of Tilburg Law School is conducted in an organization that fosters diversity. Internationalization and interdisciplinarity have become core characteristics of Tilburg Law School's research. The TLS-research is organized in four signature plans: Connecting Organizations, Global Law & Governance, Regulating Socio-Technical Change, and Law and Security.
Global Law and Governance
Global Law and Governance falls into two interlocking modules: Law and Governance in a Global Setting and Global Environmental Law and Governance. The major questions it addresses are:
How to make sense, theoretically and practically, of law and governance in a global setting?
How to develop laws and governance regimes that allow of remaining within the planetary boundaries?
Law and Governance in a Global Setting
This module seeks to develop a framework that articulates—in the twofold sense of expressing clearly and joining together—the theory and practice of the publicness of law and governance in a global setting. This general theme is approached from a variety of theoretical perspectives and disciplinary backgrounds. Constitutional: what are the (pre-)conditions for the emergence and persistence of legitimate and effective law and governance regimes in a global setting? Historical: what continuities and discontinuities mark the passage from a state-centered to a global pluricentric paradigm of law and governance? Methodological: How do law and governance in a global setting transform the methodology of legal research? Sociological: which social contexts—technological, economic, cultural, etc.—precondition the emergence of the global setting of law and governance and, conversely, in what way does the global setting of law and governance transform these social contexts? In dialogue with the aforementioned theoretical themes, while also integrating its findings into the Tilburg Law School's Global Law Bachelor, this module explores the global legal professional as a specific practice of law. This strand of inquiry examines how the changes law is undergoing in processes of globalization demand new ways of teaching and practicing law, focusing, amongst others, on the ethical and political stakes of the legal and jurisdictional encounters to which globalization gives rise.
Global Environmental Law and Governance
This module explores the conditions for and emergence of global environmental law and governance regimes that can contribute to the preservation of meaningful (human) life on earth. Most fundamentally, the module is predicated on the assumption that the destabilization of the global/local divide is one of a broader range of challenges to law and governance in a global setting. Indeed, the module posits that law and governance in the Anthropocene confronts the destabilization of three basic category distinctions undergirding law and governance in the Holocene: the nature/culture, public/private, and global/local divides. As a matter of urgency, law and governance scholars must articulate a new modus operandi for environmental regulation, which can no longer take for granted the territorial (domestic, regional and international), public, and anthropocentric paradigms of the Holocene. As such, this module assumes that environmental law and governance will become a privileged focus—perhaps even the central focus—of law and governance in a global setting. Likewise, it assumes that the destabilization of the three aforementioned category distinctions provides a particularly challenging reference point for Law and Governance in a Global Setting.
We invite candidates to write an open research proposal within the context of this signature plan.
More information about this Signature Plan can be found here.
PhD researchers at TLS generally work four days per week (0.8 fte) on their research, while one day a week (0.2 fte) is dedicated to education or other tasks for the department.
Qualifications and personal qualities
Tilburg University believes that academic excellence is achieved through the combination of outstanding research and education, in which social impact is made by sharing knowledge. In doing so, we recognize that excellence is not only achieved through individual performance, but mostly through team effort in which each team member acts as a leader connecting people.
You are:
An outstanding student with an excellent command of English.
Have completed (or will complete by the end of August) a Master in Law or a Master in adjacent fields such as Law and Economics, Law and Technology or Politics and Public Administration.
Have a strong interest in doing research and are able to formulate views, ideas and concepts based upon complex information, as well as construct conceptual frameworks or models.
Have excellent writing and presentation skills, you can easily transfer your conducted knowledge to all kinds of target groups.
Good planning and organizing skills are necessary to complete your PhD research in the total period of time. You must be able to plan your activities and set goals and priorities. The Tilburg Graduate Law School (TGLS) and your promotor(s) provide help and guidance in the PhD process.
Finally, you are flexible, proactive, and able to work both independently and as part of a team. You are willing to contribute to the research community within our Law School.
Employment conditions
Tilburg University offers excellent terms of employment. We believe flexibility, development, and good employee benefits are very important. We make clear agreements on career paths and offer several facilities and schemes to maintain an optimum balance between work and private life. Tilburg University fosters diversity and inclusion; that is why we pursue an active policy for inclusive teams where diverse talents can flourish.
The starting gross salary is €2,434 per month (full time) based on scale P of the Collective Labor Agreement Universities. Tilburg University actively promotes equal and transparent salary between men and women by strictly applying predetermined parameters based on the candidate's experience. Employees recruited from abroad may be eligible for the 30% tax facility- this means that 30% of your salary will be paid as a tax-free reimbursement.
The total duration of the PhD trajectory is four years (48 months). The candidate will initially be appointed for a fixed period of 16 months. After 12 months, an evaluation will take place. If the performance evaluation is positive, the contract will be extended for the remaining period of 32 months.
You are entitled to a holiday allowance amounting to 8% and a year-end bonus of 8.3% of your gross yearly income. If you work 40 hours per week, you receive 41 days of paid recreational leave per year.
Please visit Working at Tilburg University for more information on our employment conditions.
Information and application
More information on the signature plan can be obtained from dr. Merlijn van Hulst via M.J.vanHulst@tilburguniversity.edu.
More information about the selection procedure can be obtained from Agnieszka Dreef and Rowenda Makkelie via tgls-appl@tilburguniversity.edu
Please download the application form and also take a look at our FAQ.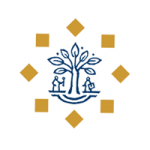 院校简介
荷兰蒂尔堡大学位于荷兰第六大城市蒂尔堡,成立于1927年。 学校前身是一所经济学院,由于商业领域的科研出众,后发展为社会科学领域全球领先的综合性大学。
查看院校介绍
相关项目推荐
KD博士实时收录全球顶尖院校的博士项目,总有一个项目等着你!