项目介绍
The Harvard School of Dental Medicine has offered a geriatric dentistry program since 1986. The program offers a certificate in geriatric dentistry (two years in length), a Master of Medical Sciences degree (MMSc—three years, or two years if the candidate holds a prior MPH or equivalent degree), and a Doctor of Medical Sciences degree (DMSc—four years). Students may also earn a combined degree with the Harvard T. H. Chan School of Public Health, which requires a separate application.
Program Overview
The HSDM Advanced Graduated Education Program in Geriatric Dentistry (Certificate) is a two-year Multidisciplinary Geriatric Program in Dentistry, Medicine, and Mental/Behavioral Health, to train a dental fellow in the care of older adults, with a focus on underserved populations. The interdisciplinary program consists of four main components: coursework, clinical training, teaching/administrative training, and research. This program will prepare a specialist in geriatric dentistry to acquire the skills, experience, and knowledge to both treat patients in an institutional, community, and private setting and contribute to the academic and professional development of geriatrics. Please note that there is no stipend support for this program.
Courses
Students will develop the working knowledge of biostatistics and epidemiology necessary for clinical research and may take courses in aging-related issues offered at any Harvard campus and seminars offered by the multidisciplinary fellowship team.
Clinical
Training involves rotations at the Cambridge Health Alliance, the Element Care, Harvard-affiliated nursing homes, and rotations with the multidisciplinary geriatric fellows.
Teaching
Lectures are given by fellows to pre-doctoral dental students, residents, and geriatric fellows, in addition to oral health education to senior centers and nursing home staff.
Research
Research is led by faculty mentors, who are assigned according to field. For trainees with appropriate research topics and educational background, the Harvard Medical School faculty are also available to guide research.
Nondegree Resources
Professional continuing education courses
Noncredit workshops
Technical assistance, consultations, and training for community organizations
Research opportunities
Courses specifically designed for older individuals
Distance-learning courses
Program Requirements
DDS or equivalent degree
Preference to previous postdoctoral training or clinical practice experience
Licensed or eligible to pursue licensure to practice dentistry in Massachusetts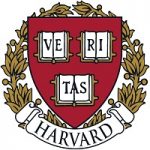 院校简介
哈佛大学是一所私立研究型大学,常春藤盟校、全球大学高研院联盟成员,坐落于美国马萨诸塞州波士顿都市区剑桥市。
查看院校介绍