项目介绍
Function
Do you have a keen interest in animal genetics and developing statistical models? Do you have a background in quantitative genetics, statistical genetics or statistics? And do you want to pursue a PhD at one of the leading international universities in the fields of healthy food, the living environment and agriculture? Then you are the candidate we are looking for!
The PhD will be employed at a newly funded H2020 project GEroNIMO: "Genome and Epigenome eNabled breeding in MOnogastrics". GEroNIMO aims at developing innovative knowledge and tools to promote genome and epigenome-enabled methods for selection methods for production traits in pig and chicken.
The project is a collaboration between several European academic Universities and industrial partners. The candidate will be employed at Wageningen University, Animal Breeding and Genomics.
It is well known that phenotypic variation, like human height and obesity is influenced by both genes an individual has received from its parents and by the environment an individual has been growing up in. This also applies to complex traits in livestock. Evidence is accumulating that epigenetics, i.e. heritable differences not resulting from structural genetic variation, plays an important role in observed phenotypic differences.
Specifically, the PhD candidate will be involved in a project aiming to develop models that:
allow to dissect phenotypic variation to its different underlying sources, including structural genomic and epigenetic variation
enable genomic prediction taking advantage of variation in individual epigenetic profiles. The candidate will be involved in developing the models, curation of data, and performing the statistical analyses. The results the PhD candidate produces may be used to improve genomic prediction models used in practice and thereby contribute to a more sustainable animal production.
Supervisors:
– Dr. Mario Calus, WUR
– Prof. Henk Bovenhuis, WUR
Work package partners: INRAe (France), IRTA (Spain), University of Hohenheim (Germany), Topigs Norsvin (the Netherlands).
Function Requirements
All candidates should meet the following requirements: A strong Master's degree in a relevant quantitative field (Quantitative genetics, Statistical genetics, Statistics).
The candidate should have:
A strong interest in fundamental and applied research;
A strong interest in animal genetics;
A strong interest in statistical genetic analysis;
Knowledge on computer scripting (e.g experience with Python, Linux, R);
Be creative and innovative;
Good organisational and (written and spoken) communication skills in English, as well as a; proven ability to collaborate with others;
Willingness to travel internationally, to attend international project meetings and conferences and visit other institutes.
Working conditions
We offer you a changeling job for a period of 4 years at an international leading organization. The position is available within Wageningen University & Research Animal Breeding and Genomics, that combines the activities of Wageningen Livestock Research and Wageningen University in the field of animal breeding and genomics. The organization has good and flexible employment conditions, including good education and training facilities for PhD students.
Your terms of employment
Wageningen University & Research offers excellent terms of employment. A few highlights from our Collective Labour Agreement include:
sabbatical leave, study leave, and partially paid parental leave;
working hours that can be discussed and arranged so that they allow for the best possible work-life balance;
the option to accrue additional compensation / holiday hours by working more, up to 40 hours per week;
there is a strong focus on vitality and you can make use of the sports facilities available on campus for a small fee;
a fixed December bonus of 8.3%;
excellent pension scheme.
In addition to these first-rate employee benefits, you will receive a fully funded PhD position and you will be offered a course program tailored to your needs and the research team.
The gross salary for the first year is € 2.434,- per month rising to € 3.111,- in the fourth year in according to the Collective Labour Agreements for Dutch Universities (CAO-NU) (scale P). This is based on a full-time working week of 38 hours. We offer a temporary contract for 18 months which will be extended for the duration of the project if you perform well.
There are plenty of options for personal initiative in a learning environment, and we provide excellent training opportunities. We are offering a unique position in an international environment with a pleasant and open working atmosphere.
You are going to work at the greenest and most innovative campus in Holland, and at a university that has been chosen as the "Best University" in the Netherlands for the 16th consecutive time.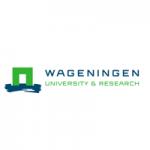 院校简介
瓦格宁根大学是一所以农学著称的世界顶尖研究型高等学府。
查看院校介绍
相关项目推荐
KD博士实时收录全球顶尖院校的博士项目,总有一个项目等着你!