项目介绍
Water and ice are our passion at the Laboratory of Hydraulics, Hydrology and Glaciology (VAW), in the Department of Civil, Environmental and Geomatic Engineering (D-BAUG) at ETH Zurich. We work in the domains of hydraulic engineering and structures, river engineering, numerical modelling, and glaciology. Our fields of activity are inland waters, hydropower, glaciers, natural hazards, river restoration, and river infrastructure. We contribute to the availability of clean and renewable electricity, to the protection against floods and cryospheric hazards, and to sustainable watercourses.
Project background
The FishPath project aims at developing cost-effective measures for safe downstream passage for important fish species at hydropower structures. The novel idea is that knowledge on fish behavioural responses to turbulent eddies can be used to develop guidance systems that create alternative migration pathways for fish around hydropower plants and other water intakes. To this end, the project investigates interactions between fish and turbulent eddies created by innovative elements at small-to-large scales, develops turbulent Eddies-based behavioural fish Guidance Systems (EGS) based on a combination of such elements and finally provides a manual for cost-effective design, implementation and maintenance of EGS for safe downstream fish passage at intakes. The target fish species are Atlantic salmon, trout and European eel.
The inter-, transdisciplinary and multinational FishPath project represents an unique research team (NINA, NTNU, VAW of ETH Zurich, SINTEF, NORCE & FishConsulting) in collaboration with partners from Sweden, Denmark and USA.
This job opening is for a PhD project embedded in the FishPath work package of EGS development at ETH Zurich. The PhD student will work in close collaboration with mainly FishConsulting, NINA and other project partners.
Job description
The PhD project consists of five main tasks linked to the work packages and overarching goals of FishPath. Task A is devoted to hydraulic and live fish tests of single innovative structural elements in a small laboratory flume, while Task B focusses on hydraulic and live-fish tests of optimal EGS configurations in a large etho-hydraulic flume. Task C investigates operational aspects of EGS such as clogging by sediment and floating debris. In Task D, hydraulic and live-fish tests of the optimized EGS will be conducted with the partners in a semi-natural flume in the Vattenfall laboratory, Sweden, in the 3rd year of the project for 5 weeks. Finally, Task E will contribute to the development of a design manual for EGS. In the laboratory tests at VAW, Acoustic Doppler Velocimetry (ADV) and potentially Particle Image Velocimetry (PIV) will be used to measure flow velocities and two different video-based 3D fish tracking systems are employed to determine fish tracks and concomitant swimming kinematics. Hydraulic and fish data will be analyzed to investigate the effect of turbulent eddies created by the different EGS on the swimming behaviour of target fish species and determine the fish guidance performance of the EGS under various flow conditions. Live-fish tests will be conducted at VAW in collaboration with the Swiss project partner of FishConsulting. Strong Python (mainly) and MATLAB coding for camera calibration, image analysis and animal tracking and data analysis skills are required for the position.
The successful candidate will conduct the research activities defined in the five tasks of the project, participate in project meetings in Norway and on-line, publish the research results in scientific journals and present them at international conferences. The candidate will take fish handling courses to conduct live-fish tests in the laboratory and other courses required in the scope of the doctorate at ETH Zurich (total of 12 ECTS).
The starting date is the beginning of October or November 2022. The planned project duration is 4 years. The student will be jointly supervised by Dr. Ismail Albayrak (main supervisor) and Prof. Dr. Robert Boes.
Your profile
Excellent Master's degree in civil or environmental engineering (or equivalent), with a specialization in hydraulic engineering
Demonstrated background in hydraulic experimentation (PIV, ADV), ability and willingness to work mainly in a hydraulic laboratory and partly in the field (fish collection)
Knowledge in coding and advanced data analysis (Python as well as MATLAB for image processing and R for statistical data analysis)
Willingness to conduct live-fish tests at night in Autumn seasons
Optimally background knowledge of applied fish biology or fish migration
Highly motivated, committed, and creative candidate with outstanding organization and communication skills, able to work within an international team of scientists from various disciplines and stakeholders
Proficient command of the English language, written and spoken
German knowledge is an asset
No travel restrictions since this position requires some weeks of work in Sweden and the participation in project meetings in Norway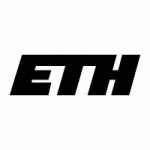 院校简介
苏黎世联邦理工是国际研究型大学联盟、全球大学高研院联盟、IDEA联盟成员,是闻名全球的世界顶尖研究型大学,连续多年位居欧洲大陆高校翘首。
查看院校介绍