项目介绍
Overview
Art History at the University of Hong Kong is one of Asia's leading centres of art historical research. We offer research postgraduate (RPg) programmes leading to the award of research postgraduate degrees in art history, including Master of Philosophy (MPhil) and Doctor of Philosophy (PhD). For information on our taught postgraduate programme, go to the MA section. Please note that we do not offer any applied degrees in studio art or design.
Our MPhil is a two-year full-time (or three-year part-time) programme while PhD takes three or four years full-time (four-and-a-half or six years part-time). Both programmes are based primarily on the writing of an English dissertation under the close supervision of a primary supervisor, a full-time teaching faculty from our department. It is possible to have a co-supervisor within or outside our department.
It is the Graduate School's responsibility to handle the overall management of the degrees. It helps to set guidelines and policies on admissions, academic progress, examinations and quality assurance. It also provides compulsory courses and optional workshops to students. For administrative issues and concerns, research postgraduate students shall consult staff in the School of Humanities office, rather than our department general office.
Note that we do not currently participate in the King's College London and Hong Kong University Joint PhD programme.
Requirements
Earlier Degree(s)
Admission is highly competitive, with only two or three research postgraduate places available in our department each year. Applicants should have a strong background, with excellent grades, in art history or in a related field with historical or cultural expertise (a degree in studio art is not a sufficient foundation for admission).
To apply for the MPhil, applicants must have a BA degree.
To apply for the PhD, applicants normally already hold an MA or MPhil degree. If your art historical background is not strong, you may consider applying to our MA programme.
English Proficiency
Applicants should have a high standard of English, as well as proficiency in any other languages needed for their research.
Applicants from institutions where English is not the medium of instruction are required to take and submit results from one of the following English language proficiency tests. The minimum entry requirements are:
TOEFL (Paper-based): 550 or above, 4 or above in TWE.*
TOEFL (internet-based): 80 or above, 25 or above in the Writing section.*
IELTS: Band 7, with no subtest lower than 5.5.*
Overseas GCE, IGCSE, or CPE: Grade C or above.
* Test must have been taken within a two-year period of application.
Research Proposal
A key element of the application for both MPhil and PhD programmes is the research proposal. This is a formal document describing the topic on which the applicant wishes to focus and the academic justifications for doing so. It should normally be 1,000 to 1,500 words in length and include the following elements:
Abstract: a concise summary of the proposal.
Topic description: a statement of the research issues or questions you propose to explore and the specific materials you plan to analyze.
Background: a discussion of the current state of scholarship on the topic, including significant existing publications.
Research plan: a preliminary schedule for completion of the research and writing, including information about any non-English languages you will need to use for research and any travel you will need to do to examine art or archives overseas.
Bibliography: a preliminary bibliography of primary and secondary sources relevant to the proposal.
Procedure
Find Our RPg Coordinator
As every MPhil or PhD student will work very closely with one of our full-time teaching faculty as the primary supervisor, prospective applicants are strongly encouraged to approach our Postgraduate Coordinator before applying and to discuss their topic with a prospective supervisor before completing the research proposal.
Meet the Deadlines
The main application deadline is normally December 1. Applications are also accepted for clearing rounds on April 30 and August 31, but the department's available places are often used up in the main round.
There are some useful guidelines on the application steps in the Graduate School website.
Note: our teachers review all applications and decide on admission, but the application system is administered by the Graduate School.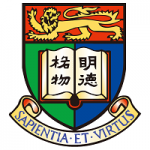 院校简介
香港大学是中国香港的一所国际化公立研究型大学,有亚洲"常春藤"之称。
查看院校介绍
相关项目推荐
KD博士实时收录全球顶尖院校的博士项目,总有一个项目等着你!