项目介绍
Financial Technology (FinTech) is an important emerging area that has been developing rapidly in recent years. It refers to the application of cutting-edge technologies and advanced analytics on various financial services, such as mobile banking, peer-to-peer lending, digital payments, blockchain, and cryptocurrencies, aiming to improve service efficiency, promote financial innovations, and increase end-user satisfaction.
The Master of Philosophy (MPhil) and Doctor of Philosophy (PhD) Programs in Financial Technology provide training and education for students to undertake advanced research and have a sound grasp of developments in FinTech. Students graduating from these programs should be able to conduct and apply high-quality research that makes an impact on FinTech research and practice in academia and/or industry. The programs focus on advanced research with an aim to place graduates in academia, research institutes, and industry jobs that appreciate research capability and quality.
On successful completion of the PhD program, graduates will be able to:
Identify and synthesize current research in FinTech;
Compare and contrast state-of-the-art knowledge in FinTech and relevant reference disciplines (e.g., accounting, finance, computer science, mathematics), and apply such knowledge in driving FinTech research, practice, and innovation;
Analyze, design, and execute FinTech research by utilizing proper research methodologies;
Communicate the developed FinTech knowledge and research with the academic and practitioner community; and
Create original, substantive, and impactful knowledge to advance the state of FinTech research and practice.
To qualify for admission, applicants must meet all of the following requirements. Admission is selective and meeting these minimum requirements does not guarantee admission.1. General Admission Requirements of the University
Applicants seeking admission to a master's degree program should have obtained a bachelor's degree from a recognized institution, or an approved equivalent qualification;
Applicants seeking admission to a doctoral degree program should have obtained a bachelor's degree with a proven record of outstanding performance from a recognized institution; or presented evidence of satisfactory work at the postgraduate level on a full-time basis for at least one year, or on a part-time basis for at least two years.
2. English Language Admission Requirements
Applicants have to fulfill English Language requirements with one of the following proficiency attainments:
TOEFL-iBT: 80*
TOEFL-pBT: 550
TOEFL-Revised paper-delivered test: 60 (total scores for Reading, Listening and Writing sections)
IELTS (Academic Module): Overall score: 6.5 and All sub-score: 5.5
* refers to the total score in one single attempt
Applicants are not required to present TOEFL or IELTS score if
their first language is English, or
they obtained the bachelor's degree (or equivalent) from an institution where the medium of instruction was English.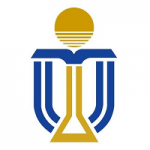 院校简介
香港科技大学是一所亚洲顶尖、国际知名的研究型大学。
查看院校介绍