项目介绍
Are you fascinated by the possibilities of machine learning systems and is it important to you that these technologies are used fairly? As a PhD Candidate, your research aims to answer the question how information retrieval systems based on machine learning can be used in a non-discriminatory and fair way.
Information retrieval and recommender systems based on machine learning can be used to make decisions about people. Government agencies can use such systems to detect welfare fraud, insurers can use them to predict risks and to set insurance premiums, and companies can use them to select the best people from a list job applicants. Such systems can lead to more efficiency, and could improve our society in many ways. However, such AI-driven decision-making also brings risks. This project focuses on the risk that such AI systems lead to illegal discrimination, for instance harming people of a certain ethnicity, or other types of unfairness. A different type of unfairness could concern, for instance, a system that reinforces financial inequality in society. Recent machine learning work on measures of fairness has resulted in several competing approaches for measuring fairness. There is no consensus on what is the best way to measure fairness and the measures often depend on the type of machine learning that is applied. Based on the application of existing measures on real-world data, we suspect that many proposed measures are not that helpful in practice. In this project, you will study measures of fairness, answering questions such as the following. To what extent can legal non-discrimination norms be translated into fairness measures for machine learning? Can we measure fairness independently of the machine learning approach? Can we show which machine learning methods are the most appropriate to achieve non-discrimination and fairness? The project concerns primarily machine learning for information retrieval and recommendation, but is interdisciplinary, as it is also informed by legal norms. The project will be supervised by Professor Hiemstra, professor of data science and federated search, and Professor Zuiderveen Borgesius, professor of ICT and law.
Profile
You hold a completed Master's Degree or Research Master's degree in computer science, data science, machine learning, artificial intelligence, or a related discipline.
You have good programming skills.
You have good command of spoken and written English.
We encourage you to apply even if you think you do not meet all the requirements.
We are
You will be affiliated with the Data Science group of the Institute for Computing and Information Sciences (iCIS), and with the iHub at Radboud University. Research at iCIS focuses on three themes: software science, digital security and data science. These themes build upon Radboud University's long-standing tradition of combining cutting-edge research on the mathematical foundations of computer science with societally relevant problems that are susceptible to scientific solutions. During recent evaluations, iCIS has been consistently ranked as the No. 1 Computing Science department in the Netherlands. Evaluation committees praise our flat and open organisational structure and our ability to attract external funding. The focus of the research of the Data Science section lies on machine learning and artificial intelligence in general. The section is involved in various projects with other groups, both within and outside Radboud University.
You will also be affiliated with the iHub, the interdisciplinary research hub on Security, Privacy, and Data Governance, which started in 2019. iHub brings together a diverse range of scholars from across the humanities, social sciences, engineering and natural sciences to tackle urgent questions raised by the increased digitalisation and datafication of science and society. The iHub promotes collaborative, interdisciplinary research on core questions concerning digital technologies and society, ranging from data protection and information security, to algorithmic accountability, personalisation and human-robot interaction.
Radboud University
We want to get the best out of science, others and ourselves. Why? Because this is what the world around us desperately needs. Leading research and education make an indispensable contribution to a healthy, free world with equal opportunities for all. This is what unites the more than 24,000 students and 5,600 employees at Radboud University. And this requires even more talent, collaboration and lifelong learning. You have a part to play!
We offer
Employment for 0,8 (5 year contract) -1,0 FTE (4 year contract).
The gross starting salary amounts to €2,434 per month based on a 38-hour working week, and will increase to €3,111 from the fourth year onwards (salary scale P).
You will receive 8% holiday allowance and 8.3% end-of-year bonus.
You will be appointed for an initial period of 18 months, after which your performance will be evaluated. If the evaluation is positive, the contract will be extended by 2.5 years (4 year contract) or 3.5 years (5 year contract).
You will be able to use our Dual Career and Family Care Services. Our Dual Career and Family Care Officer can assist you with family-related support, help your partner or spouse prepare for the local labour market, provide customized support in their search for employment and help your family settle in Nijmegen.
Working for us means getting extra days off. In case of full-time employment, you can choose between 29 or 41 days of annual leave instead of the legally allotted 20.
Additional employment conditionsWork and science require good employment practices. This is reflected in Radboud University's primary and secondary employment conditions. You can make arrangements for the best possible work-life balance with flexible working hours, various leave arrangements and working from home. You are also able to compose part of your employment conditions yourself, for example, exchange income for extra leave days and receive a reimbursement for your sports subscription. And of course, we offer a good pension plan. You are given plenty of room and responsibility to develop your talents and realise your ambitions. Therefore, we provide various training and development schemes.
Would you like more information?
For questions about the position, please contact Djoerd Hiemstra, hiemstra@cs.ru.nl. Alternatively, you can contact Frederik Zuiderveen Borgesius at frederikzb@cs.ru.nl.
Practical information and applications
You can apply until 4 November 2021, exclusively using the button below. Kindly address your application to Djoerd Hiemstra. Please fill in the application form and attach the following documents:
Letter of Motivation (max. 2 pages).
CV (max. 2 pages).
One-page research pitch (maximum 350 words) in which you lay out some initial ideas for this project.
The first round of interviews will take place on 16 November.
We can imagine you're curious about our application procedure. It offers a rough outline of what you can expect during the application process, how we handle your personal data and how we deal with internal and external candidates.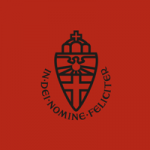 院校简介
奈梅亨大学是欧洲顶尖的研究型学术院校。
查看院校介绍
相关项目推荐
KD博士收录了全球400所院校的博士项目,总有一个项目等着你!