项目介绍
The position is funded by the DETECT project which is an ERC-COG grant from the European Research Council. The overarching aim of this project is to discover and establish new fundamental insight into the catalytic activity of duel and triple atom catalysts. Reactions of interest includes:
Hydrogen peroxide formation
CO2 reduction
Ammonia synthesis
The positions are at the SurfCat section which is also leading the "The Villum Center for the Science of Sustainable Fuels and Chemicals" (V-SUSTAIN), at the Department of Physics at the Technical University of Denmark (DTU). Here we enjoy a social, open and transparent scientific environment. The students will be able to take full advantage of the large number of personnel working in adjacent fields of investigation, from surface science on single crystals to the testing of high surface area catalysts in reactors.
The position will be focused on synthesis, characterization and testing of the dual and triple atom catalysts using state-of-the-art in-house facilities or synchrotrons at SLAC or Lund. Specifically the work will involve:
Well-controlled dual and triple atom catalysts will be prepared using a UHV-compatible magnetron-based cluster source with time-of-flight mass filter.
Samples will be characterized in detail using e.g. STM, TEM, TPD, XPS, ISS to probe dispersity and chemical state of the prepared dual and triple atom catalysts. Synchrotron experiments, specifically EXAFS for dispersion and the number and nature of neighboring atoms, ideally in situ.
Following synthesis the catalytic activity will investigated by other group members for both thermal and electrochemical reactions.
The work will rely heavily on a close collaboration between theory and experiment, where computational screening may identify the most promising catalysts. It will therefore be in collaboration with the theory group at DTU.
Qualifications
The successful candidates will have obtained excellent grades in his/her Bachelor and Masters degrees. He/she should also be well-motivated, hardworking and willing and able to work as part of a team. Candidates should have a two-year master's degree (120 ECTS points) in Physics, Chemistry, Chemical Engineering or Materials Science by the time they commence the project. Candidates who has shown interest/had experience in surface science and UHV are preferred.
Approval and Enrolment of PhD Students
The scholarship for the PhD degree are subject to academic approval, and the candidates will be enrolled in one of the general degree programmes of DTU, for example in Mathematics, Physics and Informatics. For information about the general requirements for enrolment and the general planning of the scholarship studies, please see the DTU PhD Guide.
We offer
DTU is a leading technical university globally recognized for the excellence of its research, education, innovation and scientific advice. We offer a rewarding and challenging job in an international environment. We strive for academic excellence in an environment characterized by collegial respect and academic freedom tempered by responsibility.
Salary and appointment terms
The appointment will be based on the collective agreement with the Danish Confederation of Professional Associations. The salary will be agreed upon with the relevant union. See more at Salary paid to PhD students.
The PhD position is for 3 years and the PhD thesis must be delivered during this period. The positions are available from January 2022 – when applying please indicate a possible earliest starting date.
You can read more about career paths at DTU here.
Further information
For further information about the research at SurfCat at the Department of Physics at the Technical University of Denmark (DTU) please inspect www.surfcat.dtu.dk.
Should you have any queries regarding the positions, please contact Associate Professor Jakob Kibsgaard, jkib@fysik.dtu.dk.
Application procedure
Your complete online application must be submitted no later than 29 October 2021 (Danish time). To apply, please open the link "Apply online," fill in the online application form, and attach all your materials in English in a single PDF file. The file must include:
A cover letter motivating the application. (Max one page)
A curriculum vitae
Copies of BSc and MSc degree diplomas
Mandatory excel sheet with translation of grades to the Danish grading system (see guidelines and Excel spreadsheet here)
Names and e-mail addresses or telephone numbers of 2 references.
You may apply prior to ob­tai­ning your master's degree but cannot begin before having received it.
All interested candidates irrespective of age, gender, race, disability, religion or ethnic background are encouraged to apply.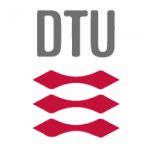 院校简介
丹麦技术大学坐落于北欧丹麦王国-哥本哈根大区,由著名物理学家奥斯特于1829年创建。
查看院校介绍
相关项目推荐
KD博士收录了全球400所院校的博士项目,总有一个项目等着你!