项目介绍
JOB DESCRIPTION
Despite great advances in both algorithms and computer technology, even typical cases of many well-known mathematical optimization problems are too difficult to be solved on today's computers. Unconventional approaches that break with the usual paradigms of digital electronic computers can help overcome these limitations. Optical spin glass simulation is a novel method for solving such computationally intensive problems more efficiently.
Optical spin glass simulators are designed to simulate the physical behavior of disordered magnets close to zero temperature. This so-called spin glass problem has the same mathematical structure as many important mathematical optimization problems that arise in everyday life. A method for solving the spin glass problem can thus serve as a blueprint for solving mathematical problems in machine learning, logistics, computer chip design, and DNA sequencing – to name a few.
The BEC-NETWORK project aims to build and study an optical simulator for classical spin models that consists of a network of coupled photon Bose-Einstein condensates in an optical microresonator. The project was recently funded by the European Research Council (ERC) with 2 million Euros for the next five years. Our group is looking for two PhD students and a postdoc to make this project a reality. Your task is to advance the work in our laboratories with experimental skill and a good theoretical understanding. If you enjoy treading unconventional paths, you've come to the right place.
The positions can be filled immediately. For more information, please contact Dr. Jan Klärs (Adaptive Quantum Optics) by sending an email to j.klaers@utwente.nl.
YOUR PROFILE
Master's degree in physics, preferably with a specialization in quantum optics.
Experimental skill and a good understanding of theory (quantum mechanics, statistical physics).
You are a self-motivating person who enjoys solving a challenging task in a team of like-minded people.
OUR OFFER
As a PhD student at the University of Twente, you will be appointed on a fulltime position for 4 years, with a qualifier in the first year, within a stimulating scientific environment.
Salary and conditions are in accordance with the collective labour agreement for Dutch universities (CAO-NU).
You will receive a salary ranging from €2.395,- gross per month at the start to €3.061,- in the fourth year.
Additional benefits include a holiday allowance of 8% of the gross annual salary, a year-end bonus of 8.3% and a solid pension scheme.
The postdoc position is set for 2-3 years. Further details upon request.
INFORMATION AND APPLICATION
Are you interested after reading this vacancy? Applications should include the following documents and send before 1 September 2021:
Motivation letter.
Detailed CV.
Academic transcripts of your Master's or PhD degree.
The selection procedure includes an interview and scientific presentation. We may ask for a contact for a recommendation letter.
ABOUT THE ORGANIZATION
TNW Faculty (Faculty of Science & Technology)
The Faculty of Science & Technology (Technische Natuurwetenschappen, TNW) engages some 700 staff members and 2000 students in education and research on the cutting edge of chemical technology, applied physics and biomedical technology. Our fields of application include sustainable energy, process technology and materials science, nanotechnology and technical medicine. As part of a people-first tech university that aims to shape society, individuals and connections, our faculty works together intensively with industrial partners and researchers in the Netherlands and abroad, and conducts extensive research for external commissioning parties and funders. Our research has a high profile both in the Netherlands and internationally and is strengthened by the many young researchers working on innovative projects with as doctoral candidates and post-docs. It has been accommodated in three multidisciplinary UT research institutes: Mesa+ Institute, TechMed Centre and Digital Society Institute.
University of Twente (UT)
University of Twente (UT) has entered the new decade with an ambitious, new vision, mission and strategy. As 'the ultimate people-first university of technology' we are rapidly expanding on our High Tech Human Touch philosophy and the unique role it affords us in society. Everything we do is aimed at maximum impact on people, society and connections through the sustainable utilisation of science and technology. We want to contribute to the development of a fair, digital and sustainable society through our open, inclusive and entrepreneurial attitude. This attitude permeates everything we do and is present in every one of UT's departments and faculties. Building on our rich legacy in merging technical and social sciences, we focus on five distinguishing research domains: Improving healthcare by personalised technologies; Creating intelligent manufacturing systems; Shaping our world with smart materials; Engineering our digital society; and Engineering for a resilient world.
As an employer, University of Twente offers jobs that matter. We equip you as a staff member to shape new opportunities both for yourself and for our society. With us, you will be part of a leading tech university that is changing our world for the better. We offer an open, inclusive and entrepreneurial climate, in which we encourage you to make healthy choices, for example, with our flexible, customisable conditions.
录取要求
Master's degree in physics, preferably with a specialization in quantum optics.

Experimental skill and a good understanding of theory (quantum mechanics, statistical physics).

You are a self-motivating person who enjoys solving a challenging task in a team of like-minded people.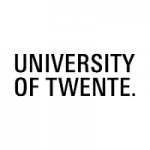 院校简介
特文特大学是位于荷兰恩斯赫德的欧洲著名大学,也是欧洲创新型大学联盟成员之一。
查看院校介绍
相关项目推荐
KD博士收录了全球400所院校的博士项目,总有一个项目等着你!