项目介绍
Tilburg University | Tilburg Law School is looking for PhD position on European Social Security Law (1,0 fte)
Department : Private, Business & Labour Law
Location : Tilburg
Scientific discipline : European Social Security Law
Full time equivalent : 1,0 fte (40 hours per week)
Duration of employment agreement : 4 years
Monthly full time salary : € 2.434,= – € 3.111,= gross
Tilburg University is a modern and specialized university guaranteeing high qualitative standards in their innovate research and international education. The focus of the "KNAW-accredited" research of Tilburg Law School is on fundamental legal research and law comparison, mainly conducted in a multi- and interdisciplinary setting. The inspiring and open research culture guarantees a pleasant working environment.
The research and educational staff of the department of Private, Business and Labour Law is looking for a qualified and enthusiastic PhD student for a period of 4 years, starting at 1 February 2022.
Position
You will prepare a PhD in the field of European social security law under supervision of prof. dr. Paul Schoukens and prof. dr. Mijke Houwerzijl. The PhD-position is based upon a project proposal financed by the Instituut GAK. It is part of the Instituut GAK sponsored Chair of International and European social security law. You will function within the Department of Private, Business and Labour Law of the Tilburg Law School. In addition to your PhD research, you may be asked to provide education on an occasional basis in the courses related to (inter)national, European and comparative social security law.
Profile
you have a bachelor and master degree in Dutch Law or a comparable university legal degree; specialization in (Dutch and/or European) social security law is preferred;
you have a strong interest in doing research and have the ability to translate scientific research results into topics that are relevant for society;
you have strong analytical skills, you are a disciplined worker and have good skills to plan the PhD research over a longer period. Apart from an interest in research you are willing to provide some education in the field of social security law. You are able to bring your research (results) for educational purposes;
you have good organizational and social skills; you can take initiative and you have a proactive work attitude;
you have good command of English and of Dutch or you are willing to learn Dutch in order to function in a Dutch speaking working environment. Knowledge of other languages is recommended.
Employment conditions
Tilburg University offers excellent terms of employment. We believe flexibility, development, and good employee benefits are very important. We make clear agreements on career paths and offer all kinds of facilities and schemes to maintain an optimum balance between work and private life. Tilburg University fosters diversity and inclusion; that is why we pursue an active policy for inclusive teams where diverse talents can flourish.
The candidate will be ranked in the Dutch university job ranking system (UFO) as a PhD student (Profile Promovendus). The starting gross salary varies between € 2.434,= and € 3.111,= per month (full time) based on PhD scale P of the Collective Labor Agreement Dutch Universities.
Tilburg University actively promotes equal and transparent salary between men and women by strictly applying predetermined parameters based on the candidate's experience. Employees recruited from abroad may be eligible for the 30% tax facility- this means that 30% of your salary will be paid as a tax-free reimbursement.
Tilburg University offers you an employment agreement for a fixed period of 4 years (48 months), 1,0 fte (40 hours per week). The selected candidate will however start with a contract for 16 months, concluded by an evaluation. Upon a positive outcome, the candidate will be offered an employment contract for the remaining period. The selected candidate is expected to have written a PhD thesis by the end of the contract.
You are entitled to a holiday allowance amounting to 8% and a year-end bonus of 8.3% of your gross yearly income. If you work 40 hours per week, you receive 41 days of paid recreational leave per year.
Please visit Working at Tilburg University for more information on our employment conditions.
Information and application
For questions and information on the research, you can contact Prof. dr. P. Schoukens, P.S.J.Schoukens@tilburguniversity.edu.
Please apply for this position online before 30 November 2021. Address your letter of interest to prof. dr. P.S.J. Schoukens and include:
letter of motivation,
curriculum vitae,
detailed overview of university marks (grade list),
names of two referees*
a recent research paper or article by your hand
*Referees will be contacted for shortlisted candidates only.
Interviews will be scheduled in week 49 (probably December 9 or 10, 2021).
Ideally, the preferred candidates would be able to start on 1 February 2022.
Organization
Under the motto of 'Understanding society', Tilburg University's more than 1,500 employees develop knowledge, transfer it to others, and bring people from various disciplines and organizations together. In this way, we want to contribute to solving complex social issues. Our focus areas are economics, business and entrepreneurship, social and behavioral sciences, law and public administration, the humanities and digital sciences, and theology. Tilburg University is internationally known for its high standards in education and scientific research, as well as its good support facilities. The Tilburg University campus offers both quietness and connectivity as it is located in a wooded park, ten minutes away from the city center, main highways, and railways. A mid-sized city of 200,000 inhabitants in the South of the Netherlands, and in proximity to cities like Amsterdam, Brussels, Paris, and London, Tilburg is situated at the very heart of Western Europe.
Tilburg Law School offers highly ranked national and international education and research in law and public administration. Currently, almost 4,000 students are enrolled at Tilburg Law School. Students in Tilburg can choose from five Bachelor's programs, one of which is taught in English (Bachelor Global Law) and ten Master's programs, eight of which are taught in English. The international orientation of Tilburg Law School is reflected in these Bachelor's and Master's programs. The research conducted within Tilburg Law School is aimed at social relevance and provides students with the tools and skills to study and deal with current issues at an academic level. The research within Tilburg Law School is organized into four cross-departmental research programs: 1) Global Law and Governance; 2) Law and Security; 3) Connecting Organizations; and 4) Law and Technology.
The department of Private, Business & Labour Law (PBLL) employs around 45 fte personnel. It participates in and organizes many of the Bachelor and Master programs of Tilburg Law School, in particular the Bachelor Rechtsgeleerdheid (Dutch Law), the Global Law Bachelor, and the Master programs Rechtsgeleerdheid (Dutch Law), Labour Law & Employment Relations, Ondernemingsrecht (Business Law), and International Business Law, as well as other programs, in particular the joint Data Science Bachelor with Technical University Eindhoven.
The researchers of PBLL cooperate (with other TLS researchers) in the research Signature Plan Connecting Organizations, studying inter alia the contribution of law to sustainability and new forms of organization in the connected world. Another section of the department investigates methodology of legal research and regulation. The methods employed include doctrinal research (national and comparative/global) in law and methods from other disciplines, in particular economics.
Recruitment code
Tilburg University applies the recruitmentcode of the Dutch Association for Personnel Management & Organization Development (NVP).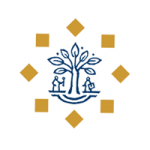 院校简介
荷兰蒂尔堡大学位于荷兰第六大城市蒂尔堡,成立于1927年。 学校前身是一所经济学院,由于商业领域的科研出众,后发展为社会科学领域全球领先的综合性大学。
查看院校介绍
相关项目推荐
KD博士实时收录全球顶尖院校的博士项目,总有一个项目等着你!