项目介绍
Job description
The newly established research group GIES (merged research group of previous CEUS and GIIS, see https://www.ugent.be/ps/politiekewetenschappen/en/news-events/news/gies.htm ) is looking for a motivated and enthusiastic colleague to conduct research and prepare a doctoral dissertation. The PhD is situated in the framework of a a BOF Starting Grant for a project in the field of 'EU Development Policy' or the 'EU relations with the Global South'.
The candidate will contribute to the ongoing research on the EU's relations with the so-called 'Global South', with a particular focus on the EU's development policy. The candidate is expected to pursue a PhD on one of the following two areas:
Critical research on EU development policy, building on the research agenda on change and continuity in EU development policy, as developed in this article: https://www.jcer.net/index.php/jcer/article/view/1084/881
Research on the interlinkages between EU development policy and other policy areas, such as migration, climate change and fisheries
You will participate in the international debate on this topic at academic conferences and you will publish your research papers in academic journals. You will also follow up and contribute to the policy debates on European development policy. The project will be supervised by prof. dr. Sarah Delputte.
In addition to these main research tasks, you will also contribute to the general functioning of the GIES team.
We offer a full-time fully funded Ph.D. position for max 48 months. We expect the contract to be extended annually and up to 4 years based on research achievements and available funding.
Job profile
You hold or expect to hold by October 2021 a Master of Science degree in EU Studies, International Relations, Political Science or similar
You are highly motivated to conduct scientific research in preparation of obtaining a PhD degree on this research project
You have very good study results
You are a team player
You have an independent research and self-learning ability; a creative and critical attitude is a must
You have knowledge of or are interested in (EU and international) development policy
You have knowledge of or are interested in (critical) theoretical frameworks of European integration and/or development
You have knowledge of or are interested in qualitative or quantitative research methods
You have good written, oral and interpersonal communication skills
You have profound knowledge of the English language
You are willing to participate in international conferences and to publish in international scientific journals
You are willing to prepare a doctoral dissertation
How to apply
You can apply for this position until August 15, 2021, 10am. Send a motivation letter, a cv (including an overview of study results, and two contacts of references) and a research proposal (2 pages maximum) on one of the two areas indicated in this vacancy to Sarah.Delputte@UGent.be. Please merge all documents in one pdf. For more information on this vacancy or the research you can contact prof. Sarah Delputte between 2 and 13 August. A short list of potential candidates will be contacted by 30 August 2021 and interviews will be held in September 2021. Your appointment is expected to start in October 2021.
As Ghent University maintains an equal opportunities and diversity policy, everyone is encouraged to apply for this position.
录取要求
You hold or expect to hold by October 2021 a Master of Science degree in EU Studies, International Relations, Political Science or similar

You are highly motivated to conduct scientific research in preparation of obtaining a PhD degree on this research project

You have very good study results

You have an independent research and self-learning ability; a creative and critical attitude is a must

You have knowledge of or are interested in (EU and international) development policy

You have knowledge of or are interested in (critical) theoretical frameworks of European integration and/or development

You have knowledge of or are interested in qualitative or quantitative research methods

You have good written, oral and interpersonal communication skills

You have profound knowledge of the English language

You are willing to participate in international conferences and to publish in international scientific journals

You are willing to prepare a doctoral dissertation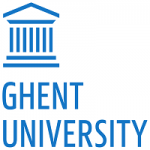 院校简介
根特大学是比利时学术排名第一的世界顶尖研究型大学。
查看院校介绍
相关项目推荐
KD博士收录了全球400所院校的博士项目,总有一个项目等着你!