项目介绍
We seek a motivated and highly talented material scientist/engineer with a Master degree (or an equivalent diploma giving access to doctoral studies) in Polymer Science, Materials Science, Materials Engineering or Chemical Engineering and a strong background in polymer processing and rheology
JOB DESCRIPTION
In mechanical recycling of plastics, even after good sorting, the resulting materials are almost never true mono-materials. When focusing on rigid PP from packaging, we notice that the rPP (recycled PP) is typically contaminated by a small fraction of HDPE due to sorting errors. Furthermore, the PP fraction itself is a complex composition of many different types and grades of PP. There are variations not only in Mw, additives and colours, but also structurally different types in the mix. While the majority is typically hPP, significant amounts of cPP or heterophasic PP can be included. Also non-linear fractions (branched) are possible. This all leads to a complex system in terms of microstructure, processability and mechanical behaviour. This system is very poorly understood today. It is the goal of this PhD to better understand how all the components in this complex mix interact with one another at the microstructural level, particularly during the melt processing step, and how this affects their properties. Thus, we intend to employ detailed rheological analysis to link the microstructural evolutions during (re-)processing to the final material properties. These insights should then allow to (i) identify which type of PP is the most 'robust', meaning it can tolerate well these cross-contaminations and (ii) how the system can be improved.
The topic is highly relevant to industry and part of a project with industrial partners. You'll work in an international interdisciplinary team with cutting-edge equipment in melt-processing machinery, rheological characterization, and polymer analytics.
The results will also be coupled in to the group's larger work on Recycling Quality (RQ). This PhD topic is meant to go deep into the polymer science, to then be translated to the more applied nature of the RQ work (not necessarily by you).
REQUIREMENTS
We seek a motivated and highly talented material scientist/engineer with a Master degree (or an equivalent diploma giving access to doctoral studies) in Polymer Science, Materials Science, Materials Engineering or Chemical Engineering and a strong background in polymer processing and rheology. The applicant should have:
Experience with polymer processing machiner
Good knowledge of polymer physics
Knowledge of polymer characterization methods including rheometry, thermal analysis, gel permeation chromatography, and mechanical tests.
CONDITIONS OF EMPLOYMENT
We offer a rewarding career at a young university in the heart of Europe, with a distinct global perspective and a strong focus on innovative research and education;
The terms of employment of Maastricht University are set out in the Collective Labour Agreement of Dutch Universities (CAO-NU), supplemented with local UM provisions. More information on the CAO-NU can be found on https://www.vsnu.nl/en_GB/cao-universiteiten.html;
We offer a full-time employment contract for a period of 1 year, which will be extended for another 3 years after positive evaluation. Remuneration will be according to standard salary levels for PhD candidates starting with a salary of € 2.434,- with a yearly growth to € 3.111,- gross a month (based on a full-time appointment of 38 hours per week). Each year the standard salary is supplemented with a holiday allowance of 8% and an end-of-year bonus of 8.3% of the yearly gross income.
We offer an attractive package of fringe benefits such as reduction on collective health insurance, substantial leave arrangements, optional model for designing a personalised benefits package and application for attractive fiscal arrangements for employees from abroad.
EMPLOYER
Maastricht University
Located in the heart of Europe, UM is the most international university in the Netherlands with half of our students and one third of academic staff coming from abroad. In total, UM has around 20.000 students and 4.700 employees and represents 100 different nationalities. Maastricht University is a stimulating environment where research and teaching are complementary, where innovation is our focus and where talent can flourish. Research is characterized by a multidisciplinary, thematic, and collaborative approach, and with education, forms the core of UM.
Eager to learn more? Take our virtual campus tour to get a sense of our university culture, the city of Maastricht, and your potential working environment.
Faculty of Science and Engineering
The Faculty of Science and Engineering (FSE) is home to several outstanding departments and institutions covering education and research in Science, Technology, Engineering and Mathematics (STEM) as well as the liberal arts and sciences.
Department of Circular Chemical Engineering; Circular Plastics research group
The Circular Plastics research group is part of the newly created Department of Circular Chemical Engineering in the Faculty of Science and Engineering at Maastricht University. Our research group is uniquely situated in the heart of the Dutch chemical industry at the Brightlands Chemelot campus, 20 km north of Maastricht. Our strong links with industry give excellent opportunity to build collaborations and partnerships, giving good prospects for a future career in industry. Our group has a strong expertise in plastics recycling, polymer processing, characterization and multi-scale structure-property-processing relationships in plastics. The chair is widely recognized as a European leader in plastics recycling research. We have excellent international connections with esteemed laboratories, and we therefore expect the applicant will have the opportunity to work abroad during their PhD.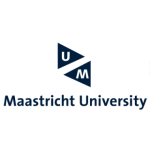 院校简介
马斯特里赫特大学是一所年轻但是享誉世界的名校。
查看院校介绍