项目介绍
A doctoral position is vacant at the Division of Engineering Education Research at the Department of Communication and Learning in Science, Chalmers University of Technology. The position is part of a collaborative national effort to develop professional education and training in Swedish higher education.
Information about the research and the division
This particular PhD project will evolve around studying the consequences of digitalization on engineering education. Areas of investigation can include but are not limited to effects on:
• Teaching practices
• Student approaches to learning and learning outcomes
• Students' development in terms of engineering identity
• Social presence and sense of community
• Diversity and inclusiveness
The research should be directed towards strengthening professional engineering education and training and could be both theoretically and practically oriented. The concrete research questions will be jointly developed during the course of the PhD project.
The doctoral position will be linked to a new national graduate school: SPETS (Studies on Professional Education and Training for Society), a collaboration between Lund University, Chalmers University of Technology and University of Borås. The graduate school entails mandatory courses and seminars that rotate between the institutions.
The PhD position is to be placed at the division of Engineering Education Research. The activities of the division are focused on practical research in teaching and learning in higher education, applying various theoretical perspectives and methodological approaches. Part of this research is conducted in collaboration with teachers at Chalmers and other educational institutions. Our research areas include learning for sustainable development, authentic learning environments and ICT (information and communication technology) in teaching.
Major responsibilities
Your major responsibility as a PhD student is to pursue your own doctoral studies related to the project. This includes developing scientific concepts and communicating research results both verbally and in writing. Your research activities will contribute to enhanced knowledge in the scientific field, in particular by presenting your results in scientific journals and at international conferences.
In addition to the research project, you will also take third-cycle courses as specified by the general syllabus for the Graduate school Communication and Learning in STEM and the syllabus for the national graduate school. The position also includes departmental duties, such as teaching, corresponding to about 20% of working hours. You will be employed by Chalmers.
Qualifications
The ideal candidate will have:
• A Master's degree in either:
– Educational Sciences or a related field with a strong connection to technology-enhanced learning (TEL) and one or several STEM disciplines;
– An engineering discipline with a strong interest in research on the digitalization of Engineering Education and documented experiences in educational research
• A research-oriented mindset and a desire to learn about education
• Good knowledge of, and interest, in qualitative research methods; experience with quantitative research methods is a merit
• Fluency in English is required, additional proficiency in Swedish is considered a merit due to the multilingual nature of the research
• Ability to work independently as well as cooperatively
Position summary
Full-time temporary employment. The position is limited to a maximum of five years.
Chalmers continuously strives to be an attractive employer. Equality and diversity are substantial foundations in all activities at Chalmers.
Our offer to youChalmers offers a cultivating and inspiring working environment in the dynamic city of Gothenburg.
Read more about working at Chalmers and our benefits for employees.
Application procedure
The application should be marked with Ref 20210293 and written in English. The application should be sent electronically and be attached as pdf-files, as below:
CV:(Please name the document: CV, Family name, Ref. number)
• CV
• Other, for example previous employments or leadership qualifications and positions of trust.
• Two references that we can contact.
Personal letter:(Please name the document as: Personal letter, Family name, Ref. number)
1-3 pages where you:
• Introduce yourself
• Describe your previous experience of relevance for the position (e.g. education, thesis work and, if applicable, any other research activities)
• Describe your future goals and future research focus
Other documents:
• Copies of bachelor and/or master's thesis.
• Attested copies and transcripts of completed education, grades and other certificates, e.g. TOEFL test results.
Research proposal: (Please name the document as: Research proposal, Family name, Ref. number)
Max. 2 pages where you:
• Propose a project title for your PhD project
• Describe the aims and objectives
• Summarize your research approach including key aspects of what you want to investigate
• Propose a methodology and the method(s) you want to use to conduct your studies
• Briefly outline expected outcomes of your research and their contributions to the field
Please use the button at the foot of the page to reach the application form. The files may be compressed (zipped).
Application deadline: 1 August, 2021
For questions, please contact:
Malin Kjellberg, Head of Division, Engineering Education Research
E-mail: malin.kjellberg@chalmers.se
Phone: +46 31 7722788
Associate Professor Christian Stöhr, Engineering Education Research
E-mail: christian.stohr@chalmers.se
Phone: +46 31 7722448
录取要求
A Master's degree in either: – Educational Sciences or a related field with a strong connection to technology-enhanced learning (TEL) and one or several STEM disciplines; – An engineering discipline with a strong interest in research on the digitalization of Engineering Education and documented experiences in educational research

A research-oriented mindset and a desire to learn about education

Good knowledge of, and interest, in qualitative research methods; experience with quantitative research methods is a merit

Fluency in English is required, additional proficiency in Swedish is considered a merit due to the multilingual nature of the research

Ability to work independently as well as cooperatively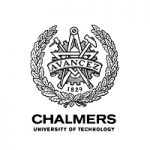 院校简介
查尔姆斯理工大学是一所以工程技术、自然科学和建筑学的教育与研究为主旨的欧洲顶尖理工院校。
查看院校介绍
相关项目推荐
KD博士收录了全球400所院校的博士项目,总有一个项目等着你!