项目介绍
Graduate students are admitted by the department of Energy Resources Engineering. All undergraduates are admitted by Stanford University Undergraduate Admissions regardless of their major interest. Our department admits graduate students on the basis of their academic achievements, letters of recommendation, statement of purpose, work experience and Graduate Records Examination (GRE) scores. There are no minimum grade point averages or GRE scores: the admissions committee reviews each application carefully to determine the overall demonstrated and potential ability.
Application Deadline
Applications for the 2022-23 academic year are now closed. Applications for 2023-2024 academic year will open later in September. Please check back for updates.
The Knight-Hennessy Scholars receive funding for up to three years of graduate study at Stanford. Two applications must be submitted separately; one to Knight-Hennessy and one to the Stanford graduate degree program. Please visit kh.stanford.edu for specific and earlier deadlines for both Knight-Hennessy and graduate applications.
Application Procedure
Prospective Undergraduate Applicants should visit the Stanford Undergraduate Admissions for information.
Prospective Graduate Applicants should visit Stanford Graduate Admissions for additional information. The online application is also available on the Graduate Admissions website.
Current Stanford MS students interested in applying to the Department of Energy Resources Engineering should contact the ERE Student Services for more information on application procedure.
Specific information on the course of study for all undergraduate and graduate programs offered by the Department of Energy Resources Engineering can be found in the Stanford Registrar's Bulletin in the School of Earth, Energy & Environmental Sciences section.
Please note that all PhD applicants must have a MS in order to be considered for the PhD program in Energy Resources Engineering and Petroleum Engineering. All PhD applicants for Petroleum Engineering must have a MS in Petroleum Engineering.
The following items must be received in the electronic application:
General Graduate Admissions information
Statement of purpose
Three letters of recommendation
Official GRE scores
Official TOEFL scores (if applicable)
Academic transcripts for both undergraduate and graduate institutions
Supplemental Form
The research-related questions on the Supplemental Form are as follows:
(1) Designate up to three ERE faculty members with whom you would like to work. These should correspond to the Academic Interests selected in the drop-down menu in your online application.
(2) Describe why you selected the faculty member(s) you did, and how your research/technical interests align with theirs. Feel free to point to specific projects and/or papers in your response, as appropriate. Please keep your response to a maximum of 300 words.
You can see a list of ERE faculty and a brief description of their research.
Transcripts
Please upload one scanned version of your transcript(s) in the online application. If you are offered admission to Stanford and accept the offer, you will be required to submit official transcripts/degree conferral documents. See this page for more details.
**The University reserves the right to request additional information.
GRE and TOEFL
Be sure to schedule your GRE and TOEFL (if needed) exam dates to give you enough time to meet the application deadline. The GRE exam is required of all applicants, while the TOEFL is required of most international applicants whose first language is not English. You can check the Graduate Admissions FAQ for more information. There can be no substitutions for these two exams.
GRE scores can be no older than 5 years prior to your application. Strong quantitative skills are essential for successful completion of all programs, therefore the admissions committee expects a high quantitative score. Please note that because most GRE testing sites are closed we are now allowing the GRE to be taken at home.
TOEFL scores must be no older than 18 months prior to your application. Please check requirements on the Graduate Admissions website.
The Stanford score recipient code for ETS is 4704 (no department code is needed for ERE). Please include a copy of your GRE scores with your application or note your scores in the electronic application. Official ETS scores for both GRE and TOEFL must be received by the application deadline.
Application Status
Due to the high volume of applications, we cannot respond to individual inquiries about the status of documents submitted. A comprehensive review of all application materials will begin after the deadline. You will be contacted directly for any missing materials.
If you have any questions, please refer to our Admissions FAQ or contact our Student Services Administrator.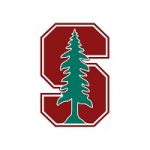 院校简介
斯坦福大学位于美国加州旧金山湾区南部帕罗奥多市境内,临近高科技园区硅谷,是私立研究型大学,全球大学高研院联盟成员。
查看院校介绍
相关项目推荐
KD博士实时收录全球顶尖院校的博士项目,总有一个项目等着你!