项目介绍
Institute for Regenerative Medicine (IREM)
The gene therapy and immunology laboratory is associated to the IREM, a research institute from the University of Zurich localized at the new life-science campus in Schlieren. The mission of the Institute is to advancing molecular life sciences into next generation bio-inspired therapies for human diseases at the interface of degeneration and regeneration.
Description
The gene therapy and immunology laboratory at IREM has one focus on pathophysiology of primary immunodeficiency and on the development of gene therapy systems that will be implemented in clinical trials for patients with severe, often mortal diseases.
Our institution is based on an interdisciplinary, innovative and dynamic collaboration. You will profit from a systematic training on the job, in addition to personal development possibilities and our pronounced vocational training culture. The salary will be in the range recommended by the Swiss National Science Foundation.
The project objective is to elucidate the role of PD-1/PD-L1 checkpoint in host pathogen control and inflammatory responses. The interplay of reactive oxygen species, autophagy and immune checkpoints will be analyzed in human and mouse immune cells in vitro and in vivo.
Your responsibilities
Elucidate the interplay of autophagy, ROS and PD-1/PD-L1 checkpoint upon influenza A infection
Elucidate the impact of vesicular transport modulation on infection and inflammation
Work with influenza A pathogens in human and mouse primary derived cells, and in vivo mice models
Collaborating in a multidisciplinary research project with partners from UZH (project partner Prof. C. Münz, Institute for Experimental Immunology)
Your profile
You hold an University diploma/MSc degree in immunology, molecular biology, biomedicine, pharmacology, or other relevant fields with excellent qualifications
Experience in transgenic mouse models, stem cell biology, and standard techniques of molecu-lar biology and/or cell biology
You are an enthusiastic and creative scientist interested to work in a very interdisciplinary envi-ronment within a transdisciplinary consortium of experts ranging from pharmacology, biochemis-try, molecular biology to clinical applications
What we offer
We offer varied and interesting work in an inspiring and socially relevant environment.
Diversity and inclusion are important to us.
Place of work
IREM, Campus Schlieren, Wagistrasse 12, 8952 Schlieren
Start of employment
Employment start date as soon as possible.
项目职责
Elucidate the interplay of autophagy, ROS and PD-1/PD-L1 checkpoint upon influenza A infection

Elucidate the impact of vesicular transport modulation on infection and inflammation

Work with influenza A pathogens in human and mouse primary derived cells, and in vivo mice models

Collaborating in a multidisciplinary research project with partners from UZH (project partner Prof. C. Münz, Institute for Experimental Immunology)
录取要求
You hold an University diploma/MSc degree in immunology, molecular biology, biomedicine, pharmacology, or other relevant fields with excellent qualifications

Experience in transgenic mouse models, stem cell biology, and standard techniques of molecu-lar biology and/or cell biology

You are an enthusiastic and creative scientist interested to work in a very interdisciplinary envi-ronment within a transdisciplinary consortium of experts ranging from pharmacology, biochemis-try, molecular biology to clinical applications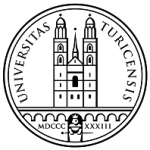 院校简介
苏黎世大学是世界著名的研究型大学、顶尖百强名校之一。
查看院校介绍
相关项目推荐
KD博士收录了全球400所院校的博士项目,总有一个项目等着你!