项目介绍
Nanotechnology has become one of the most visible and fast growing multidisciplinary research areas. Nanotechnology research, ranging from nanostructured-materials to nanoelectronics, covers diverse areas in many disciplines, such as medicine and healthcare, aeronautics and space, environmental studies and energy, biotechnology and agriculture, national security and education. Because of the diverse and multidisciplinary nature of Nanotechnology, its research and training can be best integrated into different disciplines. The Nanotechnology concentration seeks to equip students with the necessary knowledge in the areas on which they wish to focus on.
It covers different disciplines including Chemical and Biomolecular Engineering, Civil and Environmental Engineering, Electronic and Computer Engineering and Mechanical Engineering. This allows students to enroll in a particular discipline and pursue a focused-study on a specific area of Nanotechnology.
The School of Engineering has introduced a Nanotechnology Concentration in different disciplines with the following research foci.
Research Foci
Chemical and Biomolecular Engineering
Study of nanocatalysts, nanocomposite and nanoporous materials, nanomaterials for environmental applications, atmospheric nanoparticle pollutants, usage of nano-sized magnetic particles and nano-electrocatalysts, morphology/ property relationship of polymers at nanoscale, bio-functionalized nanoparticles for diagnostics and biosensing, nanocarriers for drug delivery and nanomaterials for tissue engineering, and nano-biomaterials for treatment of industrial effluents.
Civil and Environmental Engineering
Development of iron-based nanoparticles for the removal of heavy metals from groundwater and industrial wastewater, polymeric nanocomposites for the surface coating of concrete structures, and fate, transport, transformation and toxicity of manufactured nanomaterials in water.
Electronic and Computer Engineering
Design, fabrication, and characterization of compound semiconductor-based nano-electronic devices, integration of compound semiconductor-based nano-electronic devices on silicon, modeling of nano-CMOS devices, nanoscale transistors, nanoelectromechanical system (NEMS), nanosize photo-alignment layers, nanoelectronics, nanophotonics, nanoelectronic devices design and fabrication, and system-on-chip and embedded system designs using nanotechnologies.
Mechanical Engineering
Nano precision machining, nanofibers, carbon nanotubes, graphene and organoclay nanoparticles, nanoindentation, applications of nano-particles for printable electronics and nano composites; integrated nano bubble actuator, nanosclae fluid-surface interaction, multiscale mechanics, nanoscale gas transport, micro/ nanomechanics; molecular dynamic simulations, thermal interface material; micro fuel cell, and nano-structured materials for lithium ion battery electrodes.
To qualify for admission, applicants must meet all of the following requirements. Admission is selective and meeting these minimum requirements does not guarantee admission.1. General Admission Requirements of the University
Applicants seeking admission to a master's degree program should have obtained a bachelor's degree from a recognized institution, or an approved equivalent qualification;
Applicants seeking admission to a doctoral degree program should have obtained a bachelor's degree with a proven record of outstanding performance from a recognized institution; or presented evidence of satisfactory work at the postgraduate level on a full-time basis for at least one year, or on a part-time basis for at least two years.
2. English Language Admission Requirements
Applicants have to fulfill English Language requirements with one of the following proficiency attainments:
TOEFL-iBT: 80*
TOEFL-pBT: 550
TOEFL-Revised paper-delivered test: 60 (total scores for Reading, Listening and Writing sections)
IELTS (Academic Module): Overall score: 6.5 and All sub-score: 5.5
* refers to the total score in one single attempt
Applicants are not required to present TOEFL or IELTS score if
their first language is English, or
they obtained the bachelor's degree (or equivalent) from an institution where the medium of instruction was English.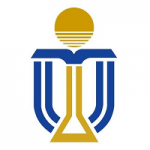 院校简介
香港科技大学是一所亚洲顶尖、国际知名的研究型大学。
查看院校介绍
相关项目推荐
KD博士实时收录全球顶尖院校的博士项目,总有一个项目等着你!