项目介绍
The Center for Visualizing Catalytic Processes (VISION) is seeking an outstanding candidate for a PhD scholarship. VISION is located at DTU Physics and funded by the Danish National Research Foundation. Specifically, VISION aims at developing and applying a platform for visualizing catalytic nanoparticles and reactions at the atomic-level by combining cutting-edge atomic-resolution electron microscopy, micro-electro-mechanical-systems, nanoparticle synthesis and theoretical modelling.
The research project will be part of an interdisciplinary effort on relating the atomic-scale structure, dynamics and functions of single nanoparticles during electrocatalysis needed to tackle the environmental challenge of our time. Specifically, the project will develop a novel electrocatalytic reactor for operando atomic-resolution electron microscopy (TEM) and apply it to resolve the dynamic structure of single nanoparticles under reducing or oxidizing electrocatalytic reactions at the atomic-scale.
Responsibilities and tasks
The main tasks of the candidate are experimental and shared between making reactors in DTU's clean-room facilities and atomic-resolution electron microscopy.
Specifically, the work will involve:
Developing an electrocatalytic reactor for operando atomic-resolution EM.
Fabricating electrocatalytic reactors in the clean room and test the devices by EM.
Advancing experimental protocols for detecting the pristine state while suppressing electron-beam-induced alterations of the nanoparticle.
Applying the electrocatalytic reactors for operando atomic-resolution EM of single nanoparticles under oxidizing and reducing reaction conditions.
Direct observations of electrocatalytically active sites on nanoparticles.
Exploring how the nanoparticle surface motifs can be stabilized into conformations with extraordinary catalytic performance.
The project will be conducted in close collaboration with VISION's five faculty members and a group of PhD students, postdocs and international leading scientists all working at the technological edge of modern electron microscopy for advancing catalysis science. In interplay with complementary functionality measurements and theoretical modelling, the project aims at elucidating how single nanoparticles catalyze electrochemical reactions at the atomic-level.
Qualifications
Candidates should have a two-year master's degree (120 ECTS points) or a similar degree with an academic level equivalent to a two-year master's degree.
The successful candidate will have a degree in physics, chemistry or materials science with outstanding results. The candidate should have thoroughly documented experience in at least one of the following disciplines: microfabrication, electrochemistry and electron microscopy. Experience in programming, e.g. using Python, is an advantage.
The candidate has obtained excellent grades in his/her Bachelor and Master educations, has good communication skills in both spoken and written English, and has experience in working independently and in a team.
Approval and Enrolment
The scholarship for the PhD degree is subject to academic approval, and the candidate will be enrolled in one of the general degree programmes at DTU. For information about our enrolment requirements and the general planning of the PhD study programme, please see the DTU PhD Guide.
Assessment
The assessment of the applications will be made by Professor Peter C. K. Vesborg, Assoc. Prof. Jakob Kibsgaard, Post.doc. Christopher J. O. Klingshirn and Professor Stig Helveg, DTU Physics.
We offer
DTU is a leading technical university globally recognized for the excellence of its research, education, innovation and scientific advice. We offer a rewarding and challenging job in an international environment. We strive for academic excellence in an environment characterized by collegial respect and academic freedom tempered by responsibility.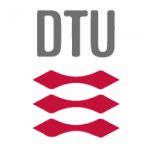 院校简介
丹麦技术大学坐落于北欧丹麦王国-哥本哈根大区,由著名物理学家奥斯特于1829年创建。
查看院校介绍
相关项目推荐
KD博士实时收录全球顶尖院校的博士项目,总有一个项目等着你!