项目介绍
Electrical Engineering is about innovation and creation of service and technology to address multifarious key engineering issues that societies face today. It is grounded in the principles of sciences and mathematics. ECE is inarguably the driving force behind most modern inventions. Computer technology and the world wide web are two ECE related inventions that have evolved rapidly and revolutionalised our world. ECE is thus a discipline that has plenty to offer in terms of discovery, innovations, and creativity. Be part of it to discover for yourself.
Why NUS ECE?
Our BEng (Electrical Engineering) programme is designed to graduate versatile engineers for immediate employment and to prepare them for challenges ahead. Our programmes have strong emphasis on scientific and engineering fundamentals and a high degree of flexibility which can provide a wide diversity of educational experiences. It provides a mix of education, business and research opportunities which is unique in its diversity and richness, allowing the students to plan their individual educational experience in accordance with their career aspirations.
There are 3 differentiated Engineering Pathways for engineering students, they are:
Practising Professional Pathway (PPP): This is for graduates who will be engaged in professional practices such as civic services, infrastructural design, deployment and operation of systems and devices.
Innovation & Design Centric Pathway (iDP): This is for careers in engineering design and innovation, with emphasis on entrepreneurship. Students will be awarded a Second Major in Innovation and Design when you successfully complete all the requirements of iDP
Research-focused Pathway (RfP): This prepares suitable students for graduate studies for careers in R&D and academia.
These pathways give students the flexibility to explore engineering with different emphases. All students in a discipline read common technical core modules, which provide fundamental knowledge & skills. The pathways will be differentiated by the type of electives, type of internships and project work.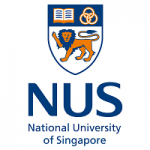 院校简介
新加坡国立大学是新加坡首屈一指的世界级顶尖大学。
查看院校介绍