项目介绍
Electrolysis and power-to-X are becoming key energy technologies in the green transition, as they will be essential for us in replacing fossil fuels. The solid oxide electrolysis technology is a very promising technology because of the high efficiency and hereby lower operational cost. However, while the performance of solid oxide electrolysis cells is the most efficient of all electrolysis technologies, the lifetime of the technology can still be improved.
Several degradation mechanisms have been identified, and while some have a physical background, e.g. migration of nickel in the fuel electrode and detachment of the oxygen electrode, others mechanisms relate to chemical stability or build up of impurities in the cell. These problems should thus be tackled with multiple approaches, i.e. development of new materials, but also understanding the impact of these impurities in the system and the rate that they degrade the cell with.
This PhD project will focus on the latter while collaborating with others in a project group who will be looking into improvements of the materials as well. The project will thus be on both cell testing under various conditions while also modelling this for a deep understanding of the degradation phenomena.
The work will be done in collaboration with industry, using both state of the art cells, but also newly developed cells in the laboratory.
Responsibilities and qualifications
You must have a two-year master's degree (120 ECTS points) or a similar degree with an academic level equivalent to a two-year master's degree.
You will be working with a team of technicians, postdocs and other students to achieve the goals in the project. The work will be both characterization and on modelling of the electro-chemical performance of solid oxide electrolysis cells.
You should thus preferably be:
Experienced with lab-work and characterization
Experienced in multi-physics modelling, preferably of electro-chemical systems
Be a good team-worker – be happy to share thoughts and receive feedback from others
Have a background in technical sciences or engineering, i.e. physics, chemistry, energy technology or other relevant background
Approval and Enrolment
The scholarships for the PhD degree are subject to academic approval, and the candidates will be enrolled in one of the general degree programmes at DTU. For information about our enrolment requirements and the general planning of the PhD study programme, please see the DTU PhD Guide.
Assessment
The assessment of the applicants will be made by Senior Researcher Henrik Lund Frandsen, Professor Anne Hauch and Professor Rasmus Bjørk.
We offer
DTU is a leading technical university globally recognized for the excellence of its research, education, innovation and scientific advice. We offer a rewarding and challenging job in an international environment. We strive for academic excellence in an environment characterized by collegial respect and academic freedom tempered by responsibility.
Salary and appointment terms
The appointment will be based on the collective agreement with the Danish Confederation of Professional Associations. The allowance will be agreed upon with the relevant union.
Starting time is as soon as possible according to mutual agreement.
The period of employment is 3 years.
You can read more about career paths at DTU here.
Further information
Further information may be obtained from senior researcher Henrik Lund Frandsen, jojen@dtu.dk or professor Rasmus Bjørk rabj@dtu.dk. You can read more about DTU Energy at www.energy.dtu.dk.
If you are applying from abroad, you may find useful information on working in Denmark and at DTU at DTU – Moving to Denmark.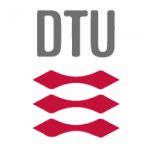 院校简介
丹麦技术大学坐落于北欧丹麦王国-哥本哈根大区,由著名物理学家奥斯特于1829年创建。
查看院校介绍