项目介绍
Educational Psychology is a scientific discipline within psychology. It applies psychological theories and research findings about human behaviour, affect, cognition, development and personality to educational settings. Educational psychologists are practitioners who generate scientific knowledge and theory relevant to education and psychology. They are also practitioners whose services range from remediation to prevention, case work to systems work, and direct services to indirect services. They help teachers design curriculum, improve teaching methods, and motivate students to learn. They also help students and their parents cope with various changes and difficulties in the course of learning and development. Most importantly, they work for the betterment of the micro and macro systems in which students grow up. The Department of Psychology of HKU offers three postgraduate programmes in educational psychology, including the Master of Social Sciences in the field of Educational Psychology, the Doctor of Psychology in the field of Educational Psychology, and the Doctor of Philosophy (PhD) with a specialization in Educational Psychology. All these programmes adopt scientist-practitioner model with the aim to prepare educational psychologists who are strong in both research and practice.
​The PhD with a specialization in Educational Psychology programme, started in 2007, is designed to train educational psychologists who are interested in academic career. The graduates from this programme are expected to be scientist-practitioners who are not only strong in research and practice but also well-prepared for university-level teaching.
To be eligible for admission to the PhD with a specialization in the field of Educational Psychology programme, a candidate shall
comply with the general regulations for the admission to the PhD programme at the University of Hong Kong; and
have a first degree in Psychology, or its equivalent.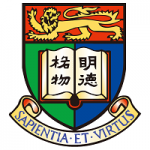 院校简介
香港大学是中国香港的一所国际化公立研究型大学,有亚洲"常春藤"之称。
查看院校介绍
相关项目推荐
KD博士实时收录全球顶尖院校的博士项目,总有一个项目等着你!