项目介绍
Programme Information
The PhD programme in Education is research-oriented. A student normally combines seminars with guided independent research in an individually designed course of study under the guidance of the supervisor and the thesis committee.
Advancement to PhD candidature is conditional upon completion of coursework requirements and passing of a qualifying examination. Within twelve months after advancement to PhD candidature, the candidate must submit a thesis proposal to the Graduate Panel. After the thesis proposal is approved, the candidate should submit a thesis and pass the oral defence within a prescribed period of time for graduation.
Fields of Specialization
Curriculum and Instruction
Educational Administration and Policy
Educational Psychology
Sports Science and Physical Education
Please visit the Division's homepage for more information.
Admission Requirements
In addition to the general requirements of the Graduate School, applicants should preferably:
hold a Postgraduate Diploma in Education, or equivalent education qualifications, and/or have relevant experience as deemed acceptable;
provide proof of her/his research capability in the form of past publications, Master's thesis, and/or strong support from academic references;
perform satisfactorily in an interview conducted by the Graduate Division of Education; and
pass a written entrance examination conducted by the Graduate Division of Education, if necessary.
HKPFS Application Deadline
(for PhD programmes only)
To submit an initial application to RGC: By 12 noon, 1 December 2020 (Hong Kong time); and
To submit full application to CUHK: By 5 pm, 1 December 2020 (Hong Kong time).
Please refer to HKPFS page for more details.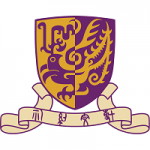 院校简介
香港中文大学是一所亚洲顶尖、享誉国际的公立研究型综合大学。
查看院校介绍
相关项目推荐
KD博士收录了全球400所院校的博士项目,总有一个项目等着你!