项目介绍
We offer higher degree studies by research leading to the degree of Doctor of Philosophy (PhD) in line with the increasing emphasis on research in the areas of Humanities, Education, Sciences and Physical Education.
Applicants reading the degree of PhD by research will pursue an independent but supervised research in an approved field of advanced study based on which a thesis should not exceed 70,000 words for those on the Science specialisation, for those in other specialisations, the thesis should not exceed 100,000 words (including footnotes, but excluding appendices, references, maps, charts, statistical tables, graphs, illustrations, etc). A PhD thesis written in the Chinese language should not exceed 200,000 Chinese characters.
A Bachelor's degree with honours at least at Second Class Upper level, Master's degree in the relevant areas and the ability to pursue research in the candidate's proposed field of advanced study.
Shortlisted applicants will undergo an interview session as part of the selection process.
A valid GRE score is required for applicants who are not graduates of the Autonomous Universities in Singapore. See detailed requirements for English language on competency and GRE requirements here.
A rigorous system is used to prepare the candidates into the research phase. In the initial stage of the PhD study, the candidates are required to pass a Qualifying Examination.
Full-time candidates
In the first 18 months of study, you will be required to complete the Qualifying Examination requirements as indicated in (i) and (ii) below:
Attend classes and pass the examinations of

4 graduate level courses chosen from the University's Master-degree coursework programmes or from approved special topic courses and
obtain an overall average Grade B, and no course should have a Grade below C+

Submit an in-depth literature review of an approved research topic
All Full-time PhD students are required to take HWG702- Small Group Teaching and HWG703 – Graduate English. Exemptions may be sought if students meet the exemption criteria. NIE Scholars must complete HWG702 and HWG703 before the PhD Confirmation Examination in order to receive the stipend increment. Non-scholars may complete their HWG702 and HWG703 requirement before the end of their candidature.
All PhD students from the August 2019 intake onwards are to complete the Communications/Writing Training Programme as a graduation requirement. The programme consists of the following compulsory components:

SA830 Writing and Communication Skills for PhD Students

The course is graded as a Pass/Fail and will appear in the student's transcript.
The course will not be counted towards the coursework requirements for graduation.

3MT Presentation

Students must participate in a 3-minute thesis (3MT) presentation symposium before graduation. The 3MT symposia is co-organized by the Graduate Students Associate (GSA) and Graduate College (GC).
Part-time candidates
In the first 24 months of study, you will be required to complete the Qualifying Examination requirements as indicated in (i) and (ii) above.
Exemption of courses
Exemption of courses may be granted by the Dean if you are deemed to have already done sufficient coursework in the relevant area in a graduate level programme at a recognised university. You would have to complete a minimum of three courses after allowing for exemptions.
 Download the full list of special topic courses
You will have to undergo a Confirmation Exercise if you are admitted as a Research Student in the first instance in order to be confirmed as a PhD candidate. The exercise will take place about 6 to 12 months after the Qualifying Examination.
For the Confirmation Exercise, you will have to submit a progress report on your research work as well as present and pass a confirmation seminar.
In addition to being examined on the thesis, you must also pass an oral examination on the subject matter of your thesis and other related subjects. This is normally conducted at the final stage of the PhD study.
Your candidature may be terminated at any time if your progress has been deemed unsatisfactory by the University.
Copies of the NIE research degree theses and dissertations are available from its library. More details can be found here.
There are two intakes a year (January and August). The online application generally opens in May for admission in January in the following year and in October for admission in August the following year. Applicants are advised to visit the website and look out for announcements in May and October.
Applicants who are currently working with sponsors, donors or financial institutions to fund their studies, are encouraged to submit their applications early to NIE so as not to miss out on our application period.
Applications are to be made online.
More information on required documents for application can be found here.
Depending on the area of research that you are interested in, you are advised to browse through the various Academic Groups' webpages to seek your own supervisor prior to application. Prior to application, you may also contact the appropriate research programme leader or leaders listed here.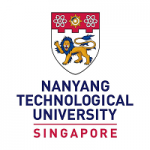 院校简介
南洋理工大学是新加坡的一所世界著名研究型大学。
查看院校介绍