项目介绍
Students who complete the Ph.D. program should have a thorough understanding of the principles of economic theory and its applications in various fields, along with an ability to think systematically about, and apply quantitative methods to, economic problems. The program gives equal emphasis to these two goals with formal courses and examinations, seminars, workshops, papers, and the dissertation. Students typically spend most of their first two years in course work, with the next three years used to prepare their dissertations, although both shorter and longer periods are not uncommon.
Throughout the program, there are formal provisions for students to engage in original research work. During the second year, each student must prepare a research paper to complete the requirement in econometrics. Moreover, in the first two years, term papers are required in some subjects. The Department also offers students the option to satisfy one of the minor field requirements through a program of supervised research. Students are also encouraged to take part in workshops in their fields of primary interest.
After passing the general exam requirement, students participate actively in weekly lunch meetings and seminars, which help them with their work in their preferred field of research. They continue to work on their dissertations under faculty supervision in the fourth and fifth years.
Program Requirements Overview
Requirements for the Economics PhD degree, effective with the entering class of 2019, consist of successfully completing:
The first and second-year required core courses
Coursework in two major fields and two minor fields of study
The components of the general exam based on work in two major fields of study and the written and oral assessments in the second year core Research Methods and Communication course
An approved doctoral dissertation.
Passing grades in all doctoral program courses are B or better.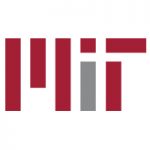 院校简介
麻省理工学院位于美国马萨诸塞州波士顿都市区剑桥市,主校区依查尔斯河而建,是一所世界著名私立研究型大学。
查看院校介绍
相关项目推荐
KD博士实时收录全球顶尖院校的博士项目,总有一个项目等着你!