项目介绍
The research conducted at the Centre for Methodology of Law regards various areas of (commercial) private law. There are three coordinated lines of research: 1. The first line of research is fundamental in nature and relates to traditional issues in the field of private law (eg terms and modalities of contractual obligations (conditions, stipulations as to time, plurality of debtors), transfer of contracts, natural obligations, sanctions for contractual default (damages, and self-help in contract law), interpretation of contracts and prescription). 2. The second line of research is applied in nature and relates to issues in the field of commercial contract law, such as various forms of commercial agency (broker, franchising, termination of the agency agreement, contractual obligations of the commercial agent), confidentiality agreements and trade secrets. The current research project on contract drafting (set up in close collaboration with Vincent Sagaert, Evelyne Terryn and Alain Laurent Verbeke) ties in perfectly with the applied line of research. 3. The third line of research is functional in nature, and relates to a number of specific industries. Accordingly, the Centre's researchers developed expertise in various functional areas of law, such as art law, transport law and gambling law. Website unit
Project
The candidate is first and foremost expected to prepare a PhD on economic private law.The appointed candidate will first and foremost conduct scientific research, both for his own PhD as well as in the context of research projects of the campuses of Leuven and Kortrijk.These duties will amount to approximately 90% of the workload.
In addition, the appointed candidate will provide teaching assistance for the tutorials in methodology of law. This will amount to approximately 10% of the workload.
Profile
Master in Law or equivalent degree, with good or very good study results
Experience,academic or otherwise, is a plus
Capability to integrate into the existing research group and finish a PhD within four years
Offer
We offer full-time employment for at least one year, with possibility for renewal as follows:
After the first year (for one year)
After the second year (for two years)
Interested?
For more information please contact Prof. dr. Bernard Tilleman, tel.: +32 16 32 53 34, mail: bernard.tilleman@kuleuven.be.You can apply for this job no later than May 18, 2021 via the online application toolKU Leuven seeks to foster an environment where all talents can flourish, regardless of gender, age, cultural background, nationality or impairments. If you have any questions relating to accessibility or support, please contact us at diversiteit.HR@kuleuven.be.
录取要求
Master in Law or equivalent degree, with good or very good study results

Capability to integrate into the existing research group and finish a PhD within four years
申请亮点
Experience,academic or otherwise, is a plus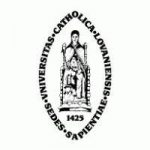 院校简介
鲁汶大学是比利时久负盛名的世界百强名校。
查看院校介绍
相关项目推荐
KD博士收录了全球400所院校的博士项目,总有一个项目等着你!