项目介绍
Job description
We invite you to apply for a PhD position on utilizing concepts from theoretical physics in the field atmospheric cloud research.
Clouds, specifically shallow clouds over the global oceans, are the largest source of uncertainty for climate projections. During your PhD research, you will explore concepts from the field of dynamical systems theory, statistical physics and non-equilibrium thermodynamics to improve our understanding and modeling of stratocumulus clouds. You will apply these concepts to analyze large data sets of cloud fields. You will work with existing data from simulations and observations as well as perform your own numerical simulations if useful. Within a broad scope, we will guide you in designing specific research projects that take your own ideas and interests into account.
Your PhD project will be supervised by Franziska Glassmeier and Pier Siebesma. You will join Franziska Glassmeier's lively group of PhD students and postdocs. You will also be part of our larger Atmospheric Science research team, which has a strong focus on modeling and observing clouds. In addition to an exciting research project and a friendly and stimulating work environment, we can offer you generous funds for scientific travel. If the situation allows, you may participate in extended research visits abroad.
Requirements
We are looking for a curiosity-driven candidate who enjoys conceptual thinking and modeling as well as computational data analysis.
To be considered for this position, you must hold a scientific degree (Master's or equivalent). As a suitable candidate, you may come from a range of backgrounds including, but not limited to, Physics, Atmospheric Science, Geoscience, and Applied Mathematics. You should at least have a basic knowledge of university-level physics. We further expect practical programming experience, ideally including data analysis and visualization (e.g., in python). Prior exposure to dynamical system theory or statistical physics or non-equilibrium thermodynamics will be beneficial. Prior experience with atmospheric science and cloud research is not required. We expect you to work independently as well as in small teams. You will present your results to the scientific community in the form of peer-reviewed publications and presentations at international scientific meetings. Our working language is English.
Doing a PhD at TU Delft requires English proficiency at a certain level to ensure that the candidate is able to communicate and interact well, participate in English-taught Doctoral Education courses, and write scientific articles and a final thesis. For more details please check the Graduate Schools Admission Requirements.
Conditions of employment
Doctoral candidates will be offered a 4-year period of employment in principle, but in the form of 2 employment contracts. An initial 1,5 year contract with an official go/no go progress assessment within 15 months. Followed by an additional contract for the remaining 2,5 years assuming everything goes well and performance requirements are met.
Salary and benefits are in accordance with the Collective Labour Agreement for Dutch Universities, increasing from € 2541 per month in the first year to € 3247 in the fourth year. As a PhD candidate you will be enrolled in the TU Delft Graduate School. The TU Delft Graduate School provides an inspiring research environment with an excellent team of supervisors, academic staff and a mentor. The Doctoral Education Programme is aimed at developing your transferable, discipline-related and research skills.
The TU Delft offers a customisable compensation package, discounts on health insurance and sport memberships, and a monthly work costs contribution. Flexible work schedules can be arranged. For international applicants we offer the Coming to Delft Service and Partner Career Advice to assist you with your relocation.
The start date of the position is negotiable.
TU Delft (Delft University of Technology)
Delft University of Technology is built on strong foundations. As creators of the world-famous Dutch waterworks and pioneers in biotech, TU Delft is a top international university combining science, engineering and design. It delivers world class results in education, research and innovation to address challenges in the areas of energy, climate, mobility, health and digital society. For generations, our engineers have proven to be entrepreneurial problem-solvers, both in business and in a social context.
At TU Delft we embrace diversity as one of our core values and we actively engage to be a university where you feel at home and can flourish. We value different perspectives and qualities. We believe this makes our work more innovative, the TU Delft community more vibrant and the world more just. Together, we imagine, invent and create solutions using technology to have a positive impact on a global scale. That is why we invite you to apply. Your application will receive fair consideration.
Challenge. Change. Impact!
Faculty Civil Engineering & Geosciences
The Faculty of Civil Engineering & Geosciences (CEG) is committed to outstanding international research and education in the field of civil engineering, applied earth sciences, traffic and transport, water technology, and delta technology. Our research feeds into our educational programmes and covers societal challenges such as climate change, energy transition, resource depletion, urbanisation and the availability of clean water, conducted in close cooperation with a wide range of research institutions. CEG is convinced that Open Science helps to achieve our goals and supports its scientists in integrating Open Science in their research practice.
Click here to go to the website of the Faculty of Civil Engineering & Geosciences.
The position is located within the department of Geoscience and Remote Sensing (GRS), one of the seven departments within the Faculty of CEG. We seek to advance the understanding of dynamic processes on—and human interaction with—Earth, with a focus on atmospheric sciences and geodesy. The approach is based on the development of observation technology as well as the modelling of processes. Our ambition is to create an interdisciplinary research environment in which scientific staff and students explore, learn, and teach. GRS (with about 110 staff members of which 25 faculty staff) conducts a research programme in the disciplines of geodesy, remote sensing, data science, earth-oriented space research, and climate and atmospheric sciences. It focuses on the interrelation between new observational techniques and applications in engineering and geosciences, including the development of space-borne, airborne, and ground-based methods and models. The department has an internationally leading role in research related to 2D and 3D surveying, geodesy, satellite remote sensing, natural hazards, geodynamics and climate studies. Please check www.tudelft.nl/ceg/about-faculty/departments/geoscience-remote-sensing.
Additional information
For additional information on the position and the application process, please contact Franziska Glassmeier (f.glassmeier@tudelft.nl).
Application procedure
2Are you interested in this vacancy? Please apply before August 21st 2022 via the application button.
To apply, please upload the following documents:
A letter of motivation;
A detailed CV;
A list of grades/transcripts (bachelor and master);
Contact information of 2 references;
If already available: your master thesis
Furthermore please note:
You can apply online. We will not process applications sent by email and/or post.
A pre-Employment screening can be part of the selection procedure.
Acquisition in response to this vacancy is not appreciated.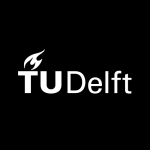 院校简介
代尔夫特理工大学是荷兰历史最悠久、规模最大、综合实力最强的理工大学,系欧洲顶尖工科联盟IDEA联盟成员。
查看院校介绍